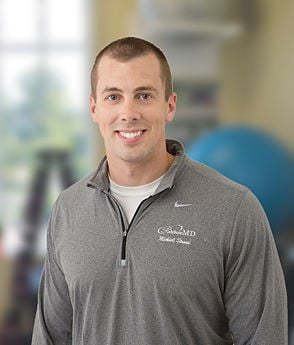 PartnerMD Live 5/1: 30-Minute AMRAP Workout
During the coronavirus pandemic, it's important to stay as active as possible, even at home. In this PartnerMD Live, Richmond health coach Michael Stroud shows us a 30-minute AMRAP (as many rounds as possible) exercise you can do at home, without any expensive equipment.
Follow along in the video and see below for the list of exercises. Looking for more workouts from Michael? Watch his 20-minute AMRAP workout from earlier this week here.
Complete as many rounds as possible in 30 minutes.
Air squats (15)
Push-ups (15)
Ice skater hops (15)
Bicycle crunches (15)
Lateral plank walks (10)
Walking lunges (10)
Low planks (30 seconds)