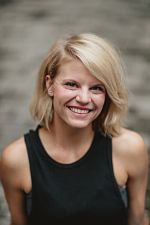 HarmonizePMD: Am I Doing This Right? Meditation
Meditation. It's a great way to slow down, calm your nerves, and reduce your anxiety. But have you ever started meditating and wondered...am I even doing this correctly? You're not alone. In this video, Richmond health coach Lindsey Patton demonstrates the proper poses for meditation that will allow you to enhance your practice.

(Having trouble getting the video to play? Get troubleshooting tips here.)
About HarmonizePMD

HarmonizePMD is a new wellness program under development at PartnerMD. By teaching specific strategies and explaining the science behind them, HarmonizePMD will help participants integrate their mind and body to improve stress management and sleep. Check out all our HarmonizePMD content here. More information coming soon!