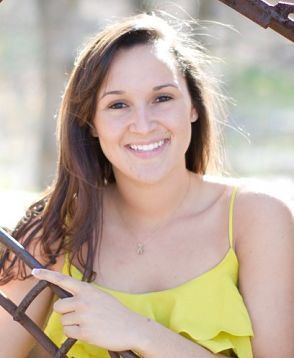 Hidden Benefits of Being a PartnerMD Member
Not all concierge medicine programs are created equal. While many may offer better access to physicians, the range of other services provided can vary greatly. Differences between practices may not be obvious at first glance, so those considering concierge medicine should look carefully at the total offering when choosing a provider.
Personalization, high standards of care and a low physician-patient ratio can make for a better patient experience, but continued good health takes more than that. Equally important, a health plan is only as good as the services and support systems – the infrastructure – behind it. Most patients aren't aware that infrastructure exists until they need it.
Let's take a look at some hidden benefits that the infrastructure behind PartnerMD provides its members.
Be Well
Treating symptoms alone does not lead to good health. In order for our members to live the healthiest lives possible, PartnerMD puts a strong emphasis on our wellness program.
Every membership includes unlimited visits with our certified health coaches. Meet with your coach in person, by phone, or video conference. We combine traditional health care and a holistic approach to create personalized wellness plans for our members that include suggestions for exercise, nutrition and lifestyle changes that support a lifetime of health and wellness.
Our entire team works to understand each patient's life and activities to create wellness plans that work for their unique situations. For example, we helped one business professional who was constantly traveling and struggling to find the time to eat healthy food. By learning his travel destinations, we helped him identify healthy places to eat in the airports he was visiting and suggested exercises that he could do from his hotel room or the hotel gym.
A Health System
Some concierge medicine practices are independently-owned franchises operating under one name. What this means is that each office operates as its own entity, which may result in inconsistencies between how each office is run and what patients can expect with visits to different offices.
PartnerMD is different in that we are a single organization with multiple locations. It may sound like a subtle difference, but our structure provides key benefits to our members. Because every PartnerMD physician shares the same principles and approach to care, our members can feel confident that they will have the same experience and receive the same quality of care, no matter which physician they see within the PartnerMD network.
For example, if a PartnerMD member from Atlanta is traveling in a city where we have another PartnerMD location, that patient can schedule an appointment at any of our locations and their experience with the physician in that location will feel very similar to that of their hometown PartnerMD physician.
Additionally, PartnerMD provides support that our members may never see, but it allows PartnerMD physicians to focus 100% on patient care. Where some concierge physicians may have to concern themselves with administrative issues like billing, PartnerMD physicians can keep their focus on their patients.
Our personalized wellness plans and excellent care are just a few of the many benefits our members enjoy every day.
To learn more about concierge medicine with PartnerMD and to see if it might be right for you, download our eBook: Understanding Concierge Medicine.