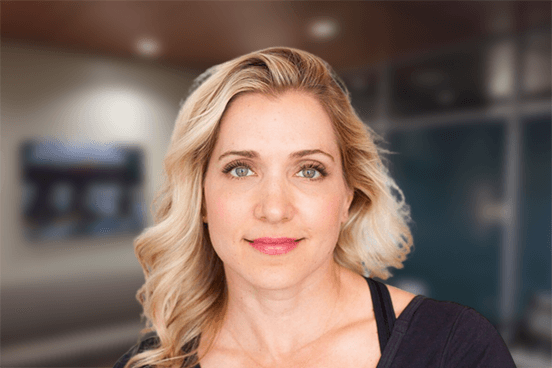 Stephannie Friend: Why Am I A Health Coach?
Today, we're going to talk about why I am a health coach. How did I become a health coach? And why do I love what I do? Read on or watch the video below.
I really think my passion for wellness started when I was a kid.
I was very active in sports — ski team, swim teams, gymnastics, triathlons, and things like that.
And I've also really loved nutrition. When I was out of the Air Force, I decided to go to college, get my Bachelor's, and then get my Master's in Integrative Health and Nutrition.
Along those lines, I also owned a Pilate studio, so I've always been helping people to become better in their own life through nutrition, health and stress management, sleep, and all the different areas of the wheel of health.
That's really why I became a health coach. What I love about it is that I'm helping people directly. I'm seeing an impact in their life. I'm helping them to make small changes and they are making even bigger changes in their life, so those small changes move into big changes.
That's very exciting for me, and I really see a need in our society for health coaches. As you know a lot of people are on prescription drugs, and we have a fast-food obesity epidemic with metabolic syndrome and diabetes. So it's like taking the bandaid off, making some changes, seeing those results, and helping people to really be self-sufficient and have some self-efficacy in their own health and wellbeing.
Getting off of those drugs and changing what people eat and how people feel is all part of why I'm a health coach. I absolutely love it. It's my passion and I'm excited to share that with you.
Learn more about Stephannie
and our other health coaches.

As a certified health coach in Richmond, VA, Stephannie Friend has helped others realize their personal potential in nutrition, exercise, mindfulness, sleep, and stress management for almost two decades.

Her diverse background — which includes four years flying on C-141 Cargo planes in the U.S. Air Force, as well as experience as a health coach, Pilates instructor, and personal trainer — allows her to help each individual find the right path forward.

"My greatest passions are in resilience and confidence," she says. "I believe learning to be resilient and confident is the foundation of creating a life of health and well-being."

Read more about Stephannie here, or meet our other health coaches.