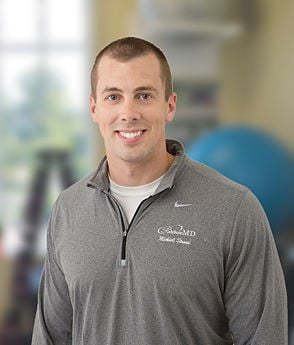 OptimizePMD: 15-Minute AMRAP Workout
You don't need to block off an hour of time to get a good workout in. Join Richmond health coach Michael Stroud for a 15-minute AMRAP (as many rounds as possible) workout that you can do right at home. Watch the video below for demonstrations and read on for the list of exercises to follow.
Complete as many rounds as possible in 15 minutes.
Lunges (20 on each leg)
Hand-release push-ups (20)
Air squats (25)
Russian twist (15 on each side)
About OptimizePMD
OptimizePMD is a new wellness program under development at PartnerMD. By emphasizing various exercise strategies and explaining the science behind them, OptimizePMD will help participants achieve and maintain optimal physical performance at all stages of life. Check out more OptimizePMD content here. More information coming soon!