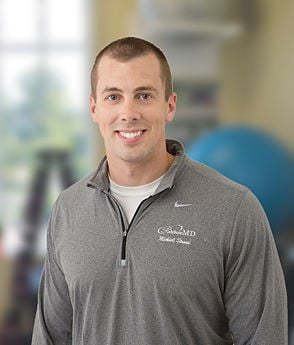 OptimizePMD: 15-Minute Friday Workout
Hand-release push ups. Alternating lunges. Side hops. Squat jumps. Reverse crunches. You can do these exercises at home, with no equipment, and get a good workout in a short amount of time. Watch the video below to follow along with Richmond health coach Michael Stroud as he demonstrates this workout routine.
Need another workout to keep it going a little longer? Watch Michael's 15-minute workout from Monday, too.
Complete as many rounds as possible (AMRAP) in 15 minutes.
Hand-release push-ups (10)
Alternating lunges (10)
Side hops (30)
Squat jumps (10)
Reverse crunches (10)
About OptimizePMD

OptimizePMD is a new wellness program under development at PartnerMD. By emphasizing various exercise strategies and explaining the science behind them, OptimizePMD will help participants achieve and maintain optimal physical performance at all stages of life. Check out more OptimizePMD content here. More information coming soon!