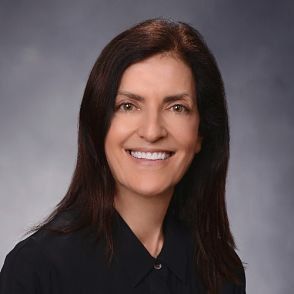 4 Myths About Breast Cancer
Can you completely reduce your risk of breast cancer? Is a lump the only way to discover breast cancer? Can men get breast cancer? And does antiperspirant cause breast cancer? PartnerMD's Owings Mills health coach, Yvonne Bull, dispels these breast cancer myths in this video. Watch the video below and read on for the transcript.

Myth No. 1: I can completely reduce my risk of breast cancer.
This is one of the biggest myths. People think, "well, if I eat healthy, if I exercise, maintain a healthy weight limit alcohol, and don't smoke, that I'm going to be able to prevent breast cancer." Now that's a myth because it can help you lower your risk of getting breast cancer, but it doesn't actually cause you to be able to prevent getting it. And Lindsay, our health coach touched on that a little bit a couple weeks ago.
It's very, very important to stay active, to maintain a healthy weight, to exercise, limit alcohol, but it's not always something we can guarantee, if breast cancer is genetic or has started to develop.
Myth No. 2: The only way to detect breast cancer is by checking for lumps.
And that kind of segues into Jamie, our other health coach touched on screening. And that's my second myth I'm going to talk about that. A lump is always going to be the way that you're going to detect breast cancer, not necessarily.
And that is why the importance of screening is vital and something you want to make sure that you keep up to date on with your gynecologist because the screening is what is going to be able to identify if there is something there, because sometimes, if a lump is not able to be felt, you're not going to know it's there. So that's another myth.
Myth No. 3: Only women get breast cancer.
The third myth is that only women get breast cancer and that's not true. In fact, 1% of the diagnosis in this country are men and they're starting to see the same increase in that incidence of diagnosis as they are in female breast cancer. So that's another myth that our other health coach, Michael, is going to be talking about next week.
Myth No. 4: Antiperspirants cause breast cancer.
The last myth I'm going to touch on is one that is prevalent — antiperspirants cause breast cancer. And a lot of people believe this because they think number one, the aluminum chemical, getting into the lymph nodes, especially if you've shaved there, it makes an open receptacle.
A lot of people think that also the blockage of your body, being able to eliminate the toxins through perspiration with an antiperspirant or causing those lymph nodes to be impacted with the bacteria so far, they have not found any direct correlation between antiperspirant and breast cancer. Even though they have found some aluminum in some of the breast cancer tissue, but they are still doing studies on that.
So that's not necessarily a fact, but if you are concerned about that, there are a myriad of products on the market that used to be only carried in like organic or natural stores. And, but now they're in Target, they're in Walmart, you can get them online. And one of the companies is Lathia. The other is on Malin + Goetz, Native, and Crystal, all really, really good ones, if you are concerned about that, but again, no proof there.
October is National Breast Cancer Awareness Month.
About 1 in 8 U.S. women (about 12%) will develop invasive breast cancer over the course of her lifetime. For men, the lifetime risk of being diagnosed with breast cancer is about 1 in 833 (or about 1% of all breast cancer cases).
PartnerMD is doing our part to help. All month, we'll be sharing articles, posting on social media, and sharing wellness videos from our health coaches to help you reduce your risk for breast cancer.
Tune in Tuesdays at 1:00 pm for a quick video (available on Facebook, Twitter, LinkedIn, and YouTube, as well as right here on our blog).
All this activity will culminate in a PMD Conversation on breast cancer, taking place on Facebook Live Oct. 29 at 1:00 pm. Click here to submit a question for our docs.