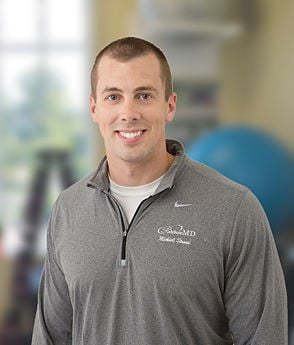 OptimizePMD: 4 Rounds. 25 Reps. A Friday Morning Workout.
Staying active is important, but you don't need to go to the gym or buy expensive equipment. In this video, Richmond health coach Michael Stroud demonstrates a simple four-exercise workout featuring 25 reps each to help you stay in shape. Follow along with Michael in the video below.
Complete each exercise four times.
Air squats (25)
Push-ups (25)
Reverse crunches (25)
Crunch holds (25)
About OptimizePMD

OptimizePMD is a new wellness program under development at PartnerMD. By emphasizing various exercise strategies and explaining the science behind them, OptimizePMD will help participants achieve and maintain optimal physical performance at all stages of life. Check out more OptimizePMD content here. More information coming soon!