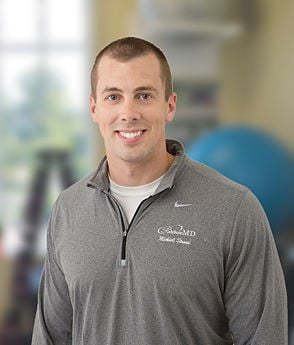 OptimizePMD: A Simple Workout with Social Distancing in Mind
If you're able to exercise in a gym, you need to be able to social distance from others while getting a good workout in. That can be hard with waiting for equipment to be used and cleaned and sweating and breathing heavily in close proximity to others.
And if you're still limited to working out at home or outside, you need something that doesn't involve much equipment. Whatever your situation, PartnerMD's Richmond health coach Michael Stroud has you covered.
Watch this video for a workout you can do at the gym or at home, with a simple dumbbell or without one.
About OptimizePMD
OptimizePMD is a new wellness program under development at PartnerMD. By emphasizing various exercise strategies and explaining the science behind them, OptimizePMD will help participants achieve and maintain optimal physical performance at all stages of life. Check out more OptimizePMD content here. More information coming soon!