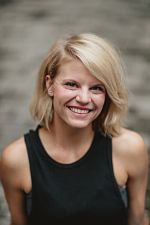 HarmonizePMD: Am I Doing This Yoga Pose Right? Warrior 1 & Warrior 2
Yoga is a popular way to stay healthy, stay centered, and stay fit. But how can you be sure you're doing the yoga poses correctly? Richmond health coach Lindsey Patton continues her Am I Doing This Yoga Pose Right series with a lesson on Warrior 1 and Warrior 2 poses.
Follow along in the video below. Looking for help with other poses? Check out the rest of the series below.
About HarmonizePMD

HarmonizePMD is a new wellness program under development at PartnerMD. By teaching specific strategies and explaining the science behind them, HarmonizePMD will help participants integrate their mind and body to improve stress management and sleep. Check out all our HarmonizePMD content here. More information coming soon!