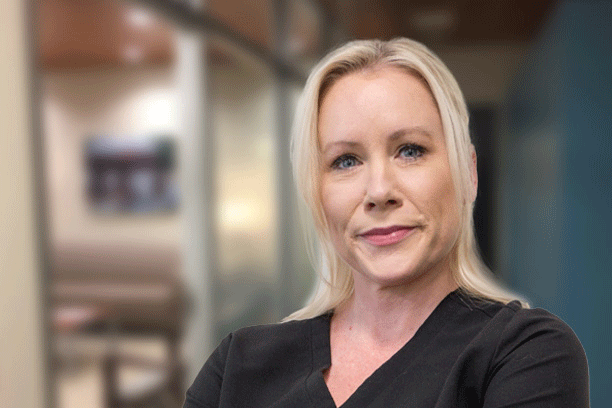 The Best Type of Exercise for Osteoporosis
Lifestyle & Wellness | Facebook Live Recap | School of Muscular Health
Osteoporosis impacts more than 14 million people over the age of 50. If it's something you're worried about, or maybe already dealing with, what kinds of exercises should you focus on? Here are a few suggestions. Watch the video below and read on for a recap.
One of the biggest things is to start incorporating some form of cardio that's really weight-bearing. This would incorporate things like walking or, if you're able to, going for a jog. If you're outdoorsy and really want to go for a hike, this would be great for you, too.
If you're going to the local gym, stepping is great. Those step aerobics classes would be right up your alley. That's a great thing for you to incorporate as well.
Things that we do on a day-to-day basis are also good, such as mowing the lawn. If you're someone who likes to work out in the yard, stay active out in the yard. That's a great way to continue some form of weight-bearing activity without feeling like real exercise.
There are also other forms of activity that you can do that are a little bit outside of the box, because it's important that you enjoy it and are creative with it, therefore you stick with it. Things like yoga, dancing, going to your local Zumba class, whatever it is. All of these things are going to be fantastic for your body and really help grow your bones.
We can grow our bones just like we do muscle, but you have to incorporate these exercises to do so. Osteoporosis generally will impact wrists, ribs, hips, and spine. As you incorporate all these different exercises, you're going to be able to enhance all of these areas.
If you're holding weights, that's going to help with your wrists. You can also use bands. You can do free weights, machines, etc.
It's also important as you start a long-term program that, not only are you doing weight-bearing cardio — the walking and the jogging — but you're also adding in some true weight training.
This is going to be really important for your functional health and your balance. When we state functional health and balance, that's moving in different directions, so that you stay strong and reduce the risk of falls.
The way that we really enhance that is through some form of weight training. Most people need a little assistance with this, which is fine. Come in to visit with your health coach so that we can design a program that's appropriate for you based on where you are and where you're starting, any health concerns that you have, and any injuries that you may be dealing with so that we can make sure it's safe and effective.
You want to make sure to add in things with lateral movement. These are important for your balance so that when you're getting the groceries out of the back of the car and you're doing things will also keep you strong.
Doing things to enhance your core strength and increase your balance is going to be important as well. These can include the things I mentioned earlier: yoga, Pilates, tai chi. Working on your range of motion is also going to be important, which you can incorporate through those or regular stretching too.
Access Wellness University & Certified Health Coaches
PartnerMD memberships include access to our members-only wellness program, Wellness University, which delivers more than 70 physician-approved courses and certified health coaching targeting the 4 areas most critical to your health, including stress and sleep, brain health, nutrition, and strength and mobility.
With offices in Richmond, VA; Midlothian, VA; Short Pump, VA; McLean, VA; Baltimore, MD; Greenville, SC; and Atlanta, GA, you can experience primary care built around you, one focused on wellness and prevention to help you stay as healthy as possible, as long as possible. Learn more about health coaching at PartnerMD.