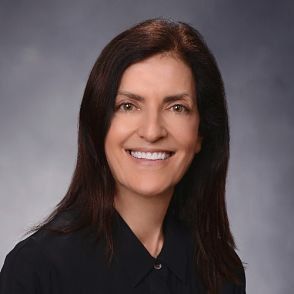 OptimizePMD: Building Your Balance
People often think building their balance is only for the elderly. Balance is for everyone. We all need to build our balance because we use it everyday, often when we are least expecting it. Think when your dog suddenly pulls you hard in one direction. Or when you don't see that break in the sidewalk on a run.
In this video, Owings Mills health coach Yvonne Bull demonstrates 10 simple exercises you can to build your balance. Watch the video below and read on for the complete list of exercise.
(Having trouble getting the video to play? Get troubleshooting tips here.)
10 Exercises to Build Balance
1. Walk forward several steps. Then walk backward several steps.
2. Walk forward and backward several steps while looking up, and then looking down.
3. Walk forward and backward several steps while looking left, and then looking right.
4. Walk forward and backyard one foot in front of the other (like a sobriety test) while looking around the room.
5. Stand on one leg (use a chair to stabilize yourself if needed).
6. Using a chair, swing one leg back and forward while looking left and right.
7. Using a chair, swing one leg side to side while looking left and right. You can always close your eyes instead of looking left and right.
8. Using a chair or table, life yourself up onto your toes repeatedly. If that's too easy, lift one leg slightly and do it using just one leg.
9. Walk forward and backward with your hands crossed behind you. Then take your arms out to the side and walk forward and backward. Do the same with your arms crossed in front of you.
10. Sit in a chair. Cross your arms and lift yourself out of your chair. Then, do it with your eyes closed. You want this to be muscle memory, not momentum.
About OptimizePMD
OptimizePMD is a new wellness program under development at PartnerMD. By emphasizing various exercise strategies and explaining the science behind them, OptimizePMD will help participants achieve and maintain optimal physical performance at all stages of life. Check out more OptimizePMD content here. More information coming soon!