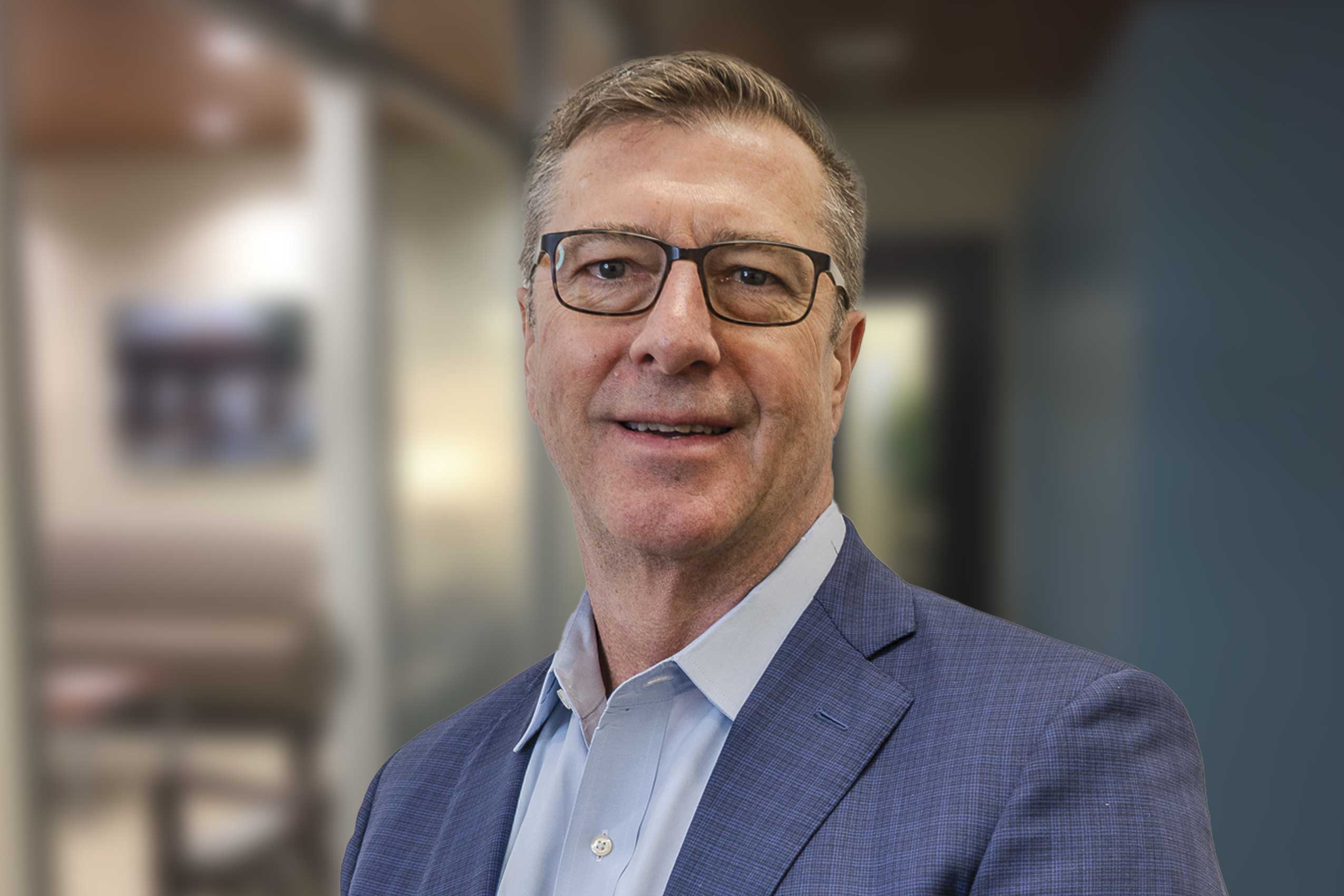 COVID-19 Business Consulting: What Are Your Options?
The business consulting industry is as old as time. But it's especially important right now, as businesses look for help in figuring out the many issues presented by COVID-19.
From the health of your employees to your company's participation in government programs to how to legally implement new COVID-related policies, there is a lot going on, especially as different states remain in different levels of reopening and others return to work and school.
When it comes to finding the right consultant, or team of consultants, you need people who can quickly understand your business and your issues, and tailor their advice to help you get through this pandemic.
As you are probably aware, there are many types of business consultants that could provide valuable information for your business right now. Some of them are the old standard bearers of the consulting industry – management consultants, lawyers, accountants, etc.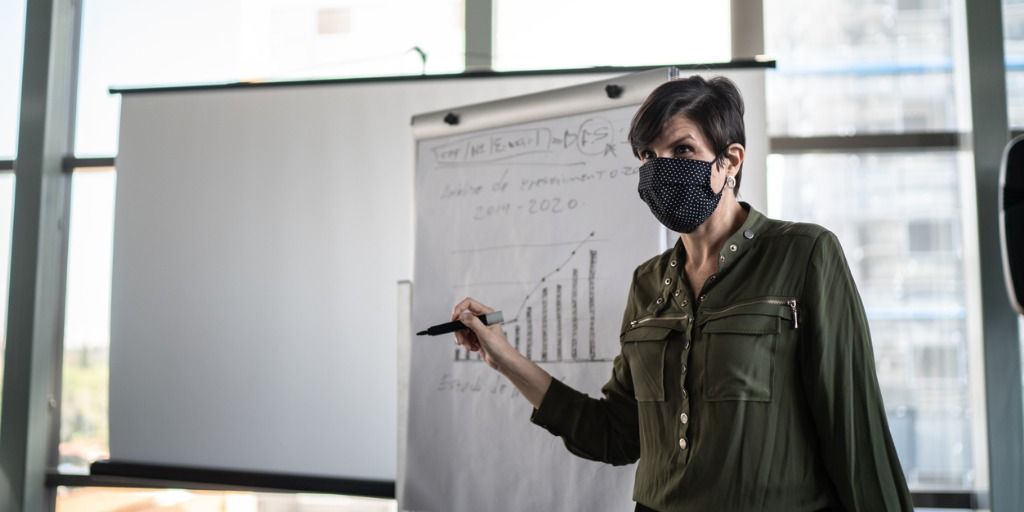 Beyond the main ones, there are several others that could benefit your business right now. And there may be some that are available as options that you didn't even think of, such as a physician who can help your business make clinically sound decisions during complicated medical situations, like COVID-19.
At PartnerMD, our physicians consult with businesses of all sizes, offering medically-informed advice you can trust as you navigate the ever-changing information and guidance around COVID-19.
Any combination of these options might end up being the right choice for your company. Read on for a brief description of several types of consultants that offer business consulting during COVID-19 and where you might find them.
COVID-19 Business Consultants: Business Management
Business management consultants focus on the broad picture of a business – your strategy and your operations. They look for ways to improve efficiencies, expand or innovate product offerings, and launch new revenue streams to pivot as the economy and culture change. They look for what might be holding your company back, and they guide business leaders in developing a new strategy.
During COVID-19, as businesses face disruptions in their expected revenue streams, these consultants can be particularly valuable in identifying cost-saving opportunities.
Business management consulting during COVID-19 can be found at a variety of consulting firms, from the large firms like KPMG or Deloitte to smaller, boutique firms likely local to your area.
COVID-19 Business Consultants: Financial Consultants (including Accountants)
Financial consultants can focus on a variety of issues, but it all relates back to analyzing your organization's financial capabilities. During normal times, they could focus on optimizing your tax strategy, advise on M&A possibilities, or help restructure your business financially.
During COVID-19, accountants in particular are invaluable as businesses look to figure out if they should participate in government programs like PPP loans and prepare for potential audits related to their participation.
Your options for financial consulting services during COVID-19 are similar to the business management listed, as many firms specialize in both management and accounting. If you're looking specifically for accounting services, such as from a CPA or CFA, there are also numerous boutique accounting firms likely local to your area, ranging from solo shops to small businesses.
COVID-19 Business Consultants: Marketing Consultants
Marketing. It's how you drive sales and revenue. During COVID-19, many businesses have been forced to adjust on the fly, whether that's transitioning from in-person sales to online delivery or by shifting their focus to a previously niche service.
To create the most ROI from whatever COVID-19 shift your company is making, a marketing consultant can help develop your strategy across numerous mediums, including your website, social media, traditional print advertising, television and radio, and more.
There are many large marketing firms, boutique marketing shops, and other niche marketing services, including ad agencies, digital agencies, and PR firms, that could be valuable for your needs.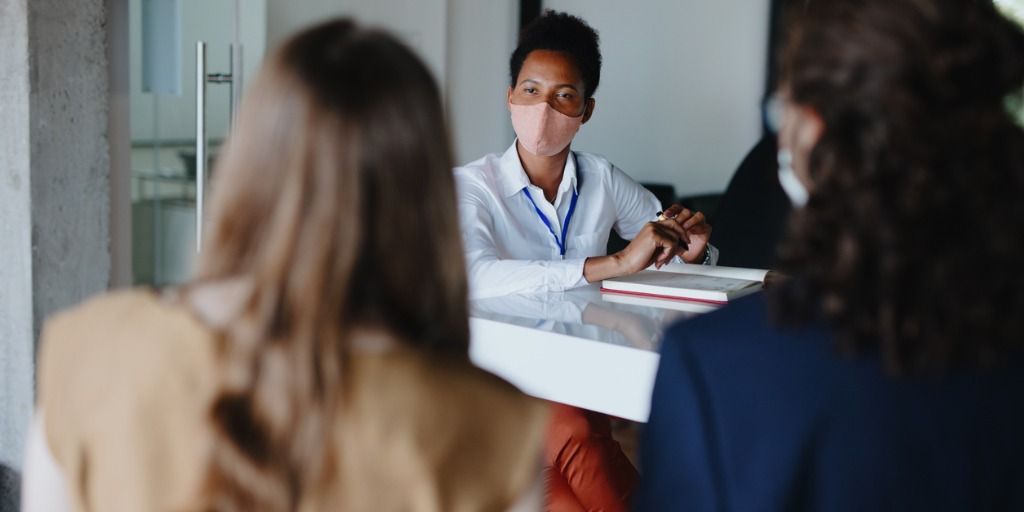 COVID-19 Business Consultants: Legal Consultants (Aka Lawyers)
At a time of great uncertainty, a dependable legal consultant can be vital for your business. And by legal consultant, yes, we mean lawyer.
As you move your business into new areas, institute new policies for your workforce, and figure out how to operate your business going forward, lawyers help figure out what accommodations must be made and how you can best achieve your goals while remaining compliant with the law.
Your options for legal counsel are wide and varied. There are small firms with just a handful of lawyers. Mid-size firms with dozens to hundreds of lawyers. And large firms with hundreds to thousands of lawyers.
COVID-19 Business Consultants: Benefits Consultants
Benefits consultants work closely with a company's leadership team and human resources department to advise on insurance, employee benefits, executive compensation, and more. They help strategize how to attract a talented workforce and how to keep it happy.
And during COVID-19, one of the major problems facing companies is the status of their workforce. How are your employees doing, both physically and mentally? How can you keep them engaged even as they work from home? How do you handle policies such as PTO as the calendar moves closer to the end of your fiscal year? These are questions benefits consultants can answer.
Benefits consulting firms range from large firms like Marsh, Mercer, or Willis Towers Watson to smaller firms with more regional or local expertise.
COVID-19 Business Consultants: IT Consultants
One thing COVID-19 changed immediately was the level of technology required to operate a business. With millions of people suddenly working from home, the network infrastructure and technological needs changed dramatically, almost overnight.
IT consultants are adept at introducing new systems, training employees on new technologies, and helping business leaders make sure technology doesn't stand in the way of production, whether your employees are working in the office or remotely.
The larger IT consulting firms include places like Booz Allen Hamilton and SAIC. There are also many smaller IT consulting firms located in various communities.
COVID-19 Business Consultants: Physicians
Getting advice on how to manage your business during this pandemic from a trained physician might not have crossed your mind as a possibility, but it could be very helpful for your decision-making.
When you are facing a legal issue, you rely on a lawyer to provide the best advice. Why try to navigate a once-in-a-lifetime global pandemic without getting help from someone medically trained? With the complicated jargon, ever-changing guidelines, and often overwhelming stream of information being released, physician advice can help businesses by translating COVID-19 information into easy-to-understand language.
From offering help on when and how to bring employees back to the office to offering advice on policies and procedures designed to keep everyone safe, physicians can help ensure you're making the right choices from a health perspective for your business and your employees.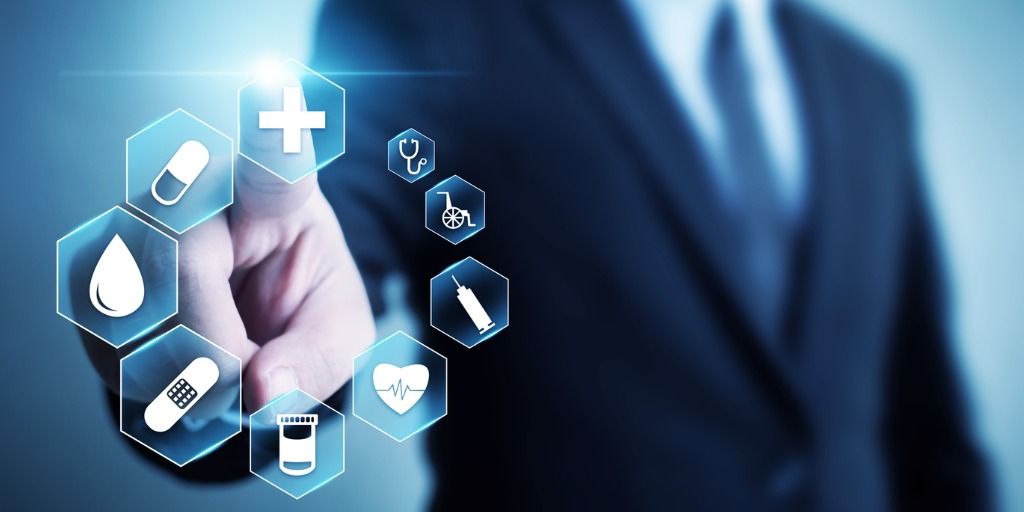 How to Choose the Right Business Consultant During COVID-19
We're just like any other business. We've spent most of 2020 deciding whether to participate in government programs, whether to bring employees back to the office or not, and how we can implement policies legally and efficiently.
You've probably done the same. We understand it's likely that you already have at least a couple of these options helping your business, say a lawyer and a CPA, but perhaps we've sparked your mind to enlist more help elsewhere. If so, great.
Whatever kind of consultant you look for, make sure you're confident in their ability to understand issues specific to your business and have the expertise required to help you achieve your goals. You might need a benefits consultant to restructure your executive compensation. You might need an IT consultant to help optimize how your employees work at home.
As a company offering physician advice for your organization, our goal is to help you keep your workforce safe, reduce your key person risk, and help with planning for the future.
COVID-19 Business Consulting: Get Physician Advice from PartnerMD
As a long-time executive health provider, we're lucky. We have doctors who are comfortable helping our own leadership team, and those of our corporate clients, navigate COVID-19's many challenges.
We want to help your company, too. That's why we're offering a free consultation with one of our physicians, so you get the medically-informed advice your company needs. We'll set up a one-hour virtual meeting with one of our physicians, and you'll get the latest guidance and talk face-to-face with a doctor about issues affecting your business.
Learn more about how PartnerMD is offering medically-informed business consulting during COVID-19.