Comparing Concierge Medicine Practices in Baltimore (Cost, Size, and Options)
Finding the right doctor can be a stressful process. If you're also looking for other members of your family – a spouse, children, or aging parents, for example – it can be even more daunting. And if you're thinking about switching to concierge medicine, you're probably a little more uncertain.
Here you are, making a key life decision for yourself and potentially your family, and you're thinking about switching to a completely different model than you are used to. How can you be confident that you are making the right decision? How do you know when you've found the right place?
PartnerMD has helped thousands of people through this decision-making process since our founding in 2003. From our office in Owings Mills, we've helped your neighbors, your colleagues, and your friends find the right fit for them. And now, we want to help you.
You may not end up picking us. That's fine. We want you to make the best decision for you and your family. And to do that, you need quality information.
What Do Most Concierge Medicine Practices Have in Common?
To start, it's important to understand what is standard throughout concierge medicine. You will see these features across the board:
Same- or next-day appointments
No waiting time at the office
Longer appointments
After-hours access
What Differentiates Concierge Medicine Practices?
What differences should you be looking for in each practice? The personality of the doctors is the obvious one. You should have a doctor you like and trust. But beyond that, the core differences include:
Cost of membership
Size of the practice
Annual physical options
Specific form of after-hours care
Then there are additional, smaller differences depending on the practice. In the rest of this article, we'll dive into what is offered at a handful of concierge medical practices in the Baltimore area. Hopefully, by the end of it, you'll be closer to selecting the best concierge medicine provider in Baltimore for you.
Options for Baltimore Concierge Medical Practices
Let's identify some of your options for concierge medicine so you have some knowledge of what's out there.
Anytime DRs – Anytime DRs is a boutique practice operated by Dr. Shawn Dhillon near Union Memorial Hospital.
Dr. Alexa Faraday – Dr. Alexa Faraday is an internal medicine physician who offers concierge care from the Greater Baltimore Medical Center in Towson.
MDVIP - A national concierge medicine company with independent offices throughout the country, including in the Baltimore area.
PartnerMD – That's us. Find out more about what we offer here.
Rockville Concierge Doctors – A little outside Baltimore, Dr. Adam Possner and Dr. Aimee Seidman operate a boutique concierge practice from their office in Rockville.
You may be wondering, "What about Johns Hopkins?" They are the biggest health care provider in the Baltimore area and one of the most highly regarded hospital systems in the world. However, they do not have a dedicated concierge primary care practice. They do offer an Executive & Preventive Health Program, which features an advanced physical program that companies can offer to their employees, like many concierge providers.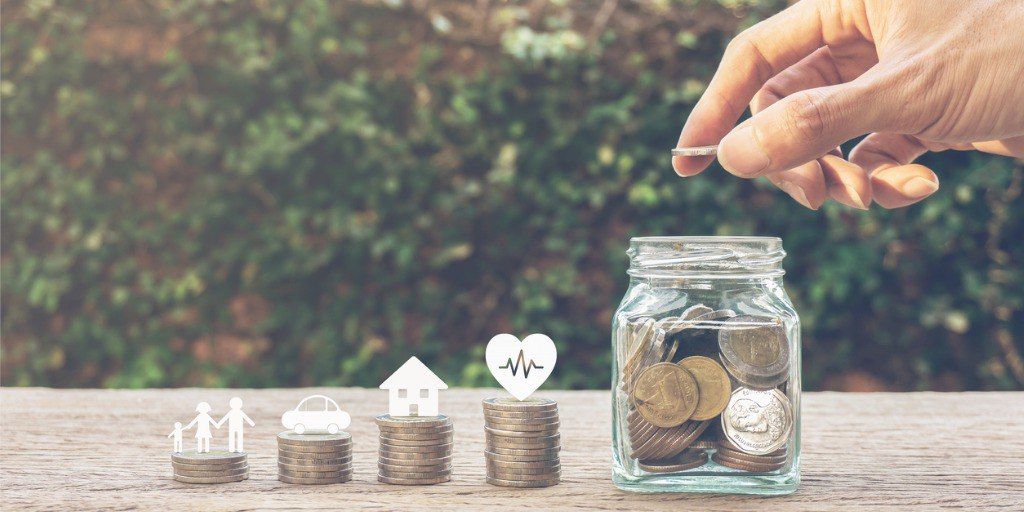 Cost of Baltimore Concierge Medical Practices
The first difference we'll cover is the one probably at the front of your mind – cost. It can be hard to bounce around to different websites and keep straight how much each practice costs. The cost of a concierge medicine membership is typically based on several factors, including access to care, advanced physicals, services and perks, and office location, among others. See below to find out how much membership costs as these Baltimore concierge medical practices.
Anytime DRs
Anytime DRs has two different membership options. They only differ based on how many face-to-face office visits are included in the cost each year.
Option A: $99/month – 4 face-to-face visits included each year (additional visits = $50/visit)
Option B: $79/month – No face-to-face visits included. $75/visit for first two visits, $50/visit after that.
Dr. Alexa Faraday
The cost of membership at Dr. Alexa Faraday's office is $1,650 per year. This includes up to 12 office visits per year. After that, it's $150 per visit. She offers a half-off discount for children ages 13-26.
MDVIP
The cost of an MDVIP membership changes for each individual doc. The 28 doctors in the Baltimore area range from $1,650/year to $1,800/year. This membership includes unlimited office visits. They also offer free membership for children and young adults on a parent's membership until they are 26 years old.
PartnerMD
PartnerMD's membership cost is $1,900/year for an individual. Any adults added to the account after the first individual are charged at a discounted rate of $1,600/year. We also offer discounted memberships to young adults (13-26) for $900/year and children (5-13) for $600/year and the ability to pay monthly and cancel anytime with 30-days' notice. All memberships include unlimited office visits.
Rockville Concierge Doctors
Rockville Concierge Doctors charges based on the following age ranges. They offer unlimited office visits.
16-39 year olds: $1,030/year
40-68 year olds: $1,995/year
69-89 year olds: $2,055/year
90+ year olds: $2,645/year
Size of Baltimore Concierge Medical Practices
The next difference to cover is the size of the practice. In other words, how many doctors are at each practice? This can be valuable to know as it might explain why you are unable to get into a practice and, if you are looking for care for your family, it might help you gauge whether there are enough options for multiple members of your family.
Anytime DRs
Anytime DRs is solely operated by Dr. Shawn Dhillon.
Dr. Alexa Faraday
Dr. Faraday operates as a sole practitioner from her office in the Greater Baltimore Medical Center.
MDVIP
MDVIP has most physicians operating under their brand in the Baltimore area, with 28 physicians practicing in more than a dozen offices in the region. Most are solo offices – such as Dr. Matthew Kleese, who practices from his office near Ryland Park north of the city.
Some are offices with two doctors, like Dr. Sherif Osman and Dr. Ann Osman, whose office is near the Hartford Mall northeast of the city. And others are larger practices, like their location near Quarry Lake with six doctors.
PartnerMD
We have two doctors, Dr. Ellie Goldbloom and Dr. Tamara Sobel, who see patients from our office in Owings Mills off Reistertown Road.
Rockville Concierge Doctors
Rockville Concierge Doctors includes two doctors, Dr. Adam Possner and Dr. Aimee Seidman, who see patients from their office off Key West Avenue in Rockville.
Annual Physicals at Baltimore Concierge Medical Practices
One of the most obvious differences between a concierge practice and a traditional primary care practice is the annual physical. Most concierge practices provide a more advanced physical than one offered at a traditional doctor's office. But within concierge medicine, there are different approaches to just how advanced the physicals are and just how personalized they can be.
Anytime DRs
Anytime DRs includes a comprehensive initial and yearly preventative physical and health assessment in the cost of membership. They also provide advanced health screenings and testing at a reduced, but additional, cost.
Dr. Alexa Faraday
Membership with Dr. Faraday includes an annual comprehensive physical, which also counts as the first office visit of the year (11 more included after the physical).
MDVIP
MDVIP's Wellness Program includes their version of an annual physical and is included in the cost of the membership.
PartnerMD
Our membership cost includes our 2-hour classic physical, billed to your insurance, each year. In addition, we offer the ability to upgrade to our 5-hour Enhanced Physical or our 8-hour Signature Physical, which both offer more customization and personalization options. The Enhanced and Signature Physicals require an additional fee and may or may not be covered by insurance. Find out more on all our advanced physical options here.
Rockville Concierge Doctors
The membership fee at Rockville Concierge Doctors includes an initial physical. Then, they offer other evidenced-based health screenings as necessary that may or may not be billed to your insurance.
After-Hours Care at Baltimore Concierge Medical Practices
Some form of after-hours care is standard at every concierge medical practice in Baltimore. However, how practices offer after-hours care can differ. Some practices guarantee 24/7 access to your specific doctor. Others guarantee access to a doctor within the same practice. Some use a third-party service or a nurse-line to triage after-hours calls.
Anytime DRs
Dr. Dhillon guarantees unlimited 24/7 access to him via cellphone, text, video chat, or email. This excludes when he is on vacation or attending a medical conference. In those situations, he enlists a physician colleague to cover for him.
Dr. Alexa Faraday
Dr. Faraday provides 24/7 availability via phone and email. This excludes when she is on vacation. During those times, she enlists a board-certified physician to cover.
MDVIP
Doctors at MDVIP provide 24/7 access for their patients via pager, phone, or email after hours, on weekends, or on a holiday. If on vacation, their doctors arrange for another doctor to provide coverage.
PartnerMD
At PartnerMD, we guarantee 24/7 access to a PartnerMD physician in your area. In Baltimore, this means Dr. Goldbloom and Dr. Sobel split time handling after-hours, weekend, and holiday coverage.
Rockville Concierge Doctors
The doctors at Rockville Concierge Doctors are available to patients 24 hours a day, 7 days a week for urgent issues.
Additional Differences at Baltimore Concierge Medical Practices
As you can tell, not all concierge medical practices are run the same. Each has either the substantial differences that we've already covered, or more nuanced differences. It's important during your decision-making process to do your research and make sure you understand the entire practice before making a decision.
Here are some other additional differences we've identified for each Baltimore-area concierge medicine provider.
Anytime DRs
Members at Anytime DRs do not have co-pays or deductibles. Those fees are covered by the cost of membership. They do not accept patients who are covered by Medicare, Maryland Medical Assistance, TRICARE, or any HMO.
Anytime DRs does offer the option to pay by the month or by the year. If you pay by the month and cancel, you will not get refunded for the rest of your subscription. If you pay by the year and cancel, they will prorate your refund for the time left on the membership.
Dr. Alexa Faraday
Dr. Faraday accepts semi-annual or annual payments, and she consider other payment schedules on an individual basis. Included in her membership cost is an annual flu shot, an EKG, and a gynecologic exam (as medically indicated). She also offers a la carte services for an additional fee, such as executive physicals, weight loss/nutritional counseling, home visits and house calls, and a one-time medical consultation.
MDVIP
MDVIP members get access to the MDVIP Connect website and app, family plan and travel benefits, and coordination of specialist care through their Medical Centers of Excellence Program. If you join MDVIP and want to cancel, you only receive a refund for if the annual wellness services haven't been performed yet during that specific year.
PartnerMD
Members at PartnerMD get access to health coaching, included in the cost of membership and integrated with their PartnerMD care. In addition, we offer specific wellness programs for an additional fee that focus on helping manage insomnia, weight loss, stress, and fitness.
We accept membership payments monthly, quarterly, or annually. If you would like to cancel your PartnerMD membership, you can do so at any time with 30 days written notice and receive a prorated refund for the time remaining on your membership.
Rockville Concierge Doctors
Prospective members at Rockville Concierge Doctors get a complimentary 60-minute introductory meeting with their doctor to make sure it is the right fit. They also do not accept insurance, which means no co-pays or insurance fees. However, the rest of your healthcare, whether its labs, imaging tests, specialist referrals, or prescription drugs, gets billed through insurance as normal.
Ready for the Next Step?
Now that you know a little bit about the main differences among concierge medicine practices in Baltimore, we hope you are closer to taking the next step toward a decision.
Our advice? Select a few practices, schedule some tours to meet the doctors, and see if you can find a fit for what you're looking for.
If you're ready to check out PartnerMD's Owings Mills location, schedule a tour.
More Concierge Medicine Information
Before you make your decision, you might want to look at these resources to help further inform you:
If you need more information on concierge medicine in general, check out our free e-book "Understanding Concierge Medicine."