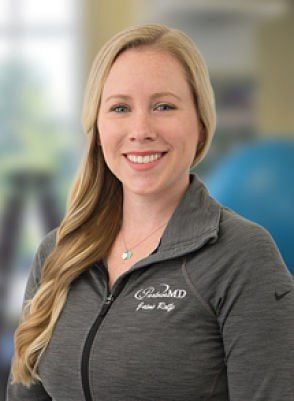 OptimizePMD: Creating Family Workout Plans
Family workouts are a great way to make sure you and your loved ones stay active and stay healthy. And when including younger children, it can teach them healthy lifestyle habits that they will carry on into adulthood. In this video, Midlothian health coach Jaime Monsen offers a few tips and strategies for creating workout plans as a family. Watch the video below and read on for a full recap.
Creating Workout Plans for the Whole Family
When you start making a plan, think about the age of your child or children. For younger children, you want to make sure it's really fun and limited to how long you can keep them engaged. They may not want to workout for long periods of time, so plan shorter workouts. They may not be able to count but so far, so use music instead of counting for various exercises or use an exercise to teach them things like the ABCs.
Make safety a priority. If you aren't sure about the proper form for what you're doing, do your research beforehand so you can teach your children the proper form, too.
Change it up. Children like variety. Exercise doesn't have to mean time on a treadmill or using a machine. It could mean playing country music and dancing. It could be a zoomba or yoga class. Keep your family workouts tailored to what is interesting to you. Family workouts don't have to be a true workout. Cater it to physical activity that you enjoy.
Make a calendar or chart to create a plan. Create rewards for adhering to the plan.
About OptimizePMD
OptimizePMD is a new wellness program under development at PartnerMD. By emphasizing various exercise strategies and explaining the science behind them, OptimizePMD will help participants achieve and maintain optimal physical performance at all stages of life. Check out more OptimizePMD content here. More information coming soon!