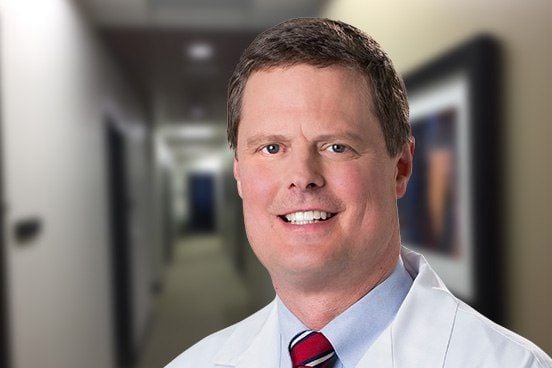 Give a Gift of Love: A Preventative Care Checkup
To show your love and affection for Valentine's Day, anniversaries and birthdays, you can enjoy a romantic dinner and exchange presents. But there's another gift that is also highly recommended: encourage your loved one to get a preventative care physical exam.
Many people avoid these routine visits with their physicians which can have a negative impact on their long-term health care. And yet, a little encouragement from their significant other might provide the motivation they need.
A simple exam can offer an essential opportunity for a physician to more closely examine someone's medical history, current health status, family history and lifestyle (smoking, exercise, supplements and medication, and other essential health considerations).
The Benefits of an Exam
A significant benefit of an exam is that it provides a benchmark for measuring change. If weight, blood pressure, hormone or cholesterol levels, and other important factors change significantly at a future visit, a physician is more easily alerted to any potential problems.
Second, the examination and lab tests can help both the physician and patient stay on the same page as they coordinate strategies for maintaining optimal health. Based on the findings, personalized preventative care services can help your loved one avoid a medical crisis rather than simply reacting to issues as they arise. Physicians are there to help you heal, but they'd much rather prevent problems before they happen.
Costs of using a concierge doctor can also be affordable, which is a great benefit too!
Generally, exams are recommended for patients under 50 years of age about every three years, more often if they have chronic health issues or concerns. For those over 50, annual exams may be more appropriate.
Additional Preventative Care Impact
As an example, the possibility of heart attack and stroke for patients who are at risk for cardiovascular disease can be reduced through preventative services, counseling and lifestyle modifications.
The physician can also guide the patient in knowing when cancer screening and other preventative measures are necessary based on age, gender and other risk factors.
Routine mammograms and colonoscopies can detect breast and colon cancers; a pap smear can detect cervical cancer and the HPV vaccination can help prevent it; and patients with a history of smoking may want to discuss available lung cancer screening tests and counseling for smoking cessation.
Early Treatment of Any Discovered Issues
Similarly, once identified, diseases such as hypertension and diabetes can be treated by medication and/or lifestyle changes. The physician may also be able to offer recommendations to prevent falls and bone fractures, vision and hearing issues, and lifestyle-related problems. Even depression can be detected at an exam and recommendations for treatment can be offered.
During a preventative exam, a physician can also suggest necessary immunizations: influenza, pneumonia, herpes zoster, hepatitis B, tetanus or others. Of course, a checkup may also find hidden health issues—possibly before they're symptomatic—leading to earlier and more effective treatment.
Another benefit of a routine checkup is the development of the physician-patient relationship, which opens the patient up to acting upon the physician's recommendations for preventative services and reaching out sooner when there's a suspected problem.
Preventative health should be something everyone encourages in each other. Perhaps simply the reminder that you care about their health will provide your loved one with the motivation they need to get an exam. Maybe you can show your love by getting one for yourself too.