Holistic Primary Care Doctors in Northern Virginia: 5 Options
You're looking for a holistic primary care doctor somewhere in the Northern Virginia or Washington D.C. area.
You want a holistic doctor focused on the whole person. You want a mix of integrative medicine, functional medicine, and, yes, even traditional medicine.
But finding the right holistic primary care doctor near you can be difficult. Here are a few questions to ask yourself as you get started:
Are you willing to pay an out-of-pocket fee? Most holistic PCPs charge some sort of per-visit or membership fee.
Do you want a holistic doctor to complement your current primary care physician or someone to become your new PCP? Some holistic doctors will not serve as your primary care physician.
How will your health insurance factor in? You'll want to understand what exactly your plan will cover.
At PartnerMD's McLean office, Dr. Mandana Shafai is an internist and holistic primary care physician. Because of this, we talk frequently with patients looking for a more holistic approach.
And as we said, finding the right holistic partner for your health isn't easy. To help you get started, we put together this list of holistic primary care doctors in the Northern Virginia and Washington D.C. area.
We hope you can use it as you begin your search. You may end up choosing Dr. Shafai and PartnerMD. You may choose someone else. The most important thing is that you find the best fit for your care and what you want to achieve.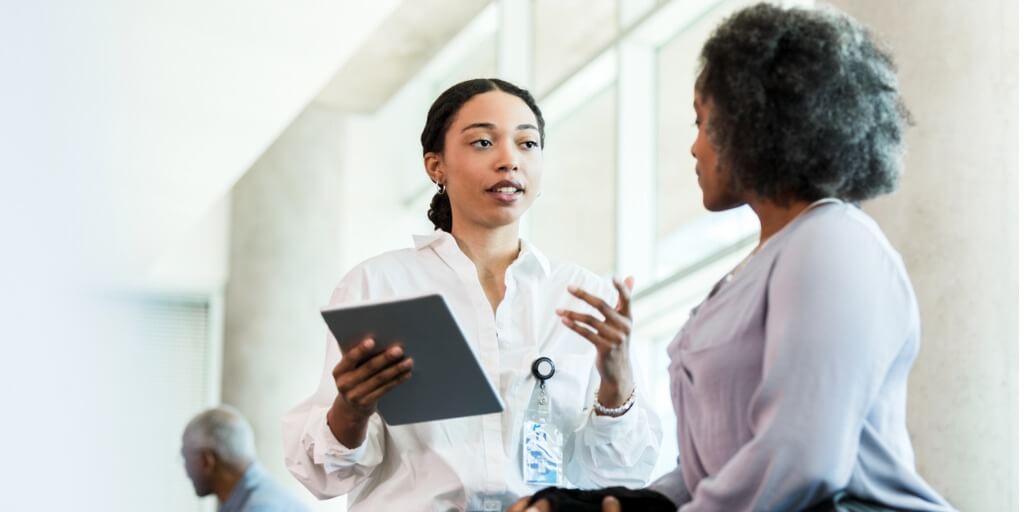 Holistic Primary Care Doctors vs. Naturopathic Doctors vs. Doctors of Chiropractic
Before we start, it's important to cover this. There are several different types of providers that practice holistic medicine.
However, not all holistic doctors in the area are medical doctors (M.D.) or doctors of osteopathy (D.O.). Some are naturopathic doctors. Some are chiropractic doctors. It's important to know and understand the difference as you get started.
Holistic Primary Care Doctors typically graduated from medical school either as an M.D. or a D.O., just like other primary care physicians. They can be certified in traditional medicine and also can complete additional training from the Andrew Weil Center for Integrative Medicine at the University of Arizona or the Institute of Functional Medicine.
Naturopathic doctors practice holistic medicine, but they do not attend a traditional medical school and aren't recognized as medical doctors. Not all states allow licensed naturopathic doctors. There are 26 states in the U.S. that offer licensure for naturopathic physicians. This includes Washington D.C., but it does not include Virginia.
Chiropractic doctors (D.C.), commonly known as a chiropractor, often offer services under a holistic medicine umbrella.
Some practices offer holistic or functional medicine services but require you to maintain a relationship with a separate primary care physician. These practices include Five Stones Healing Arts & Wellness Center, the Roselle Center for Healing, and Northern Virginia Functional Medicine.
This blog will only focus on holistic primary care doctors in Northern Virginia or Washington D.C. who graduated from a traditional medical school, are either medical doctors or doctors of osteopathy, and will serve as your primary care physician.
Holistic Primary Care Doctors in Northern Virginia/Washington D.C.
If you're looking for a holistic doctor in NoVa or D.C. who is licensed as an M.D. or D.O. and can serve as your primary care physician, you have a handful of options.
Northern Virginia Holistic Primary Care
Dr. Salma Haque and Rachel Shelton, NP-C, offer two models focused on women's health from their office in Falls Church.
They offer a direct primary care membership for $98/month with a one-time enrollment fee of $120. As a direct primary care practice, they do not accept health insurance. This model does not include functional medicine workups.
They also offer a functional medicine membership, which can be combined with the direct primary care membership. The functional medicine membership is $150 per month with a $395 enrollment fee. The functional medicine tests are charged separately from the membership fee and may be applied to health insurance.
District Center for Integrative Medicine
The District Center for Integrative Medicine includes three physicians – Dr. Anjali Dsouza, Dr. Shepali Ranpuria, and Dr. Gelane Gemechisa – who practice integrative and functional medicine from their office in the Foggy Bottom neighborhood of Washington DC.
They do not accept health insurance. However, the District Center for Integrative Medicine's website states that many patients receive up to 70% reimbursement from their insurance plans.
They do charge an out-of-pocket fee of some sort, but they do not publicly disclose the price or what it entails. However, according to their practice policies, they do require a 50% deposit to confirm your first appointment.
They deliver care "solely through an appointment with your doctor" and do not deliver care through messaging or email, except for questions that are "non-urgent, brief, and ideally answerable with a 'yes' or 'no' or similarly short response."
GW Center for Integrative Medicine
The GW Center for Integrative Medicine in Washington D.C. offers many holistic services, including integrative medicine consultations, acupuncture and Chinese medicine, nutritional counseling, and holistic primary care, among others.
They have one M.D. who provides holistic primary care (two additional providers are naturopathic doctors) – Dr. Mikhail Kogan.
The GW Center for Integrative Medicine does not participate in insurance plans, networks, or Medicare. They would be considered an out-of-network provider.
They have per-visit fees for several services listed on the website, such as $650 for a 60-minute mind-body medicine consultation or $450 for an ayurvedic medicine consultation, but they do not list a fee for holistic primary care.
Virginia Family Medicine
Dr. Sharon Sterling is a board-certified family medicine and integrative holistic medicine physician who treats patients from Virginia Family Medicine's Fairfax office.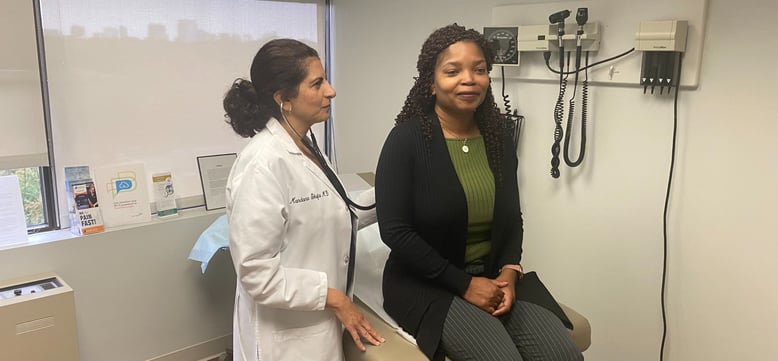 Holistic Primary Care at PartnerMD McLean
As mentioned before, Dr. Mandana Shafai is a holistic primary care physician who practices at our McLean office on Elm Street.
With more than 20 years of experience, Dr. Shafai has helped patients with a wide range of issues, including weight loss, diet, stress/anxiety, and sleep. She frequently helps women navigate perimenopause and post-menopause, and her functional medicine expertise includes things like hormonal imbalances, nutritional deficiencies, leaky gut, toxin exposure, bioidentical hormones, thyroid disorders, and chronic fatigue.
Watch this video to hear from Dr. Shafai directly about her holistic primary care philosophy.
We are happy to set up a virtual meet-and-greet with Dr. Shafai, so you can get to know her before deciding if she is the right fit.
As a concierge medicine practice, patients pay a membership fee to be a patient of PartnerMD.
The monthly membership fee at PartnerMD McLean is $208 per month with discounts available for additional adults, young adults, and children.
The membership fee allows PartnerMD to reduce the size of Dr. Shafai's patient panel and provide a range of membership benefits for patients, including:
We accept most major health insurance plans and Medicare patients. Health insurance at a concierge medicine practice like PartnerMD does not cover the membership fee, but it does cover medical expenses just like it would at a traditional primary care practice.
Interested in learning more about PartnerMD or Dr. Shafai? Click here and complete our form. One of our membership experts will reach out to answer any questions you might have.