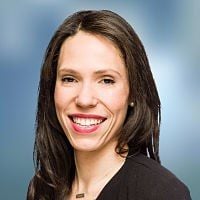 How COVID-19 Has Changed the Definition of Key Person Risk
COVID-19 has affected every business. Some have managed to operate reasonably well. Others have just been trying to keep the door open. The virus has changed the world as a whole, but it's also changed the business world enormously, from switching to remote work to creating an entirely new set of priorities.
One other area of the business world that COVID-19 has changed is key person risk. Also known as "key man risk," key person risk is the threat incurred by a business should a top performer leave for whatever reason. It's an issue that has faced businesses for years. It's such a common issue for companies that you can buy an insurance policy for it, whether it's a life insurance policy purchased by the company or a disability insurance policy.
At PartnerMD, we've helped countless companies proactively mitigate their key person risk through executive health and, during COVID-19, providing physician advice on medical issues affecting their business. On the benefits side, Marsh & McLennan helps companies see the broader picture of a benefits program, including how managing key person risk fits into a long-term business strategy.
During COVID-19, we've both seen the definition and urgency of managing key person risk at change. Here's how.
The Old Definition of Key Person Risk
For years, key person risk has largely been about singular, and fairly rare, life-altering health events. Think a heart attack or a shocking cancer diagnosis. It's also been about professional developments, such as losing a top executive to a competitor or having them leave the company to go out on their own.
Key person risk was about being prepared for these events. Did you have a plan if your CEO suddenly passed away from a heart attack, and the company was left without a chief executive? What about if your top salesperson was in a serious car accident or if another executive received a cancer diagnosis that would put them on leave for months at a time (at least)? Could you survive if one of your leaders took their book of business with them?
All business leaders do some sort of planning for these types of events. It's good business practice. But at the end of the day, most of these events still seem distant, almost too unlikely to consider, making mitigating key person risk a nice-to-have feature of business succession planning.
But with COVID-19 giving us all a direct hit in 2020, mitigating key person risk has become a much more pressing and immediate concern.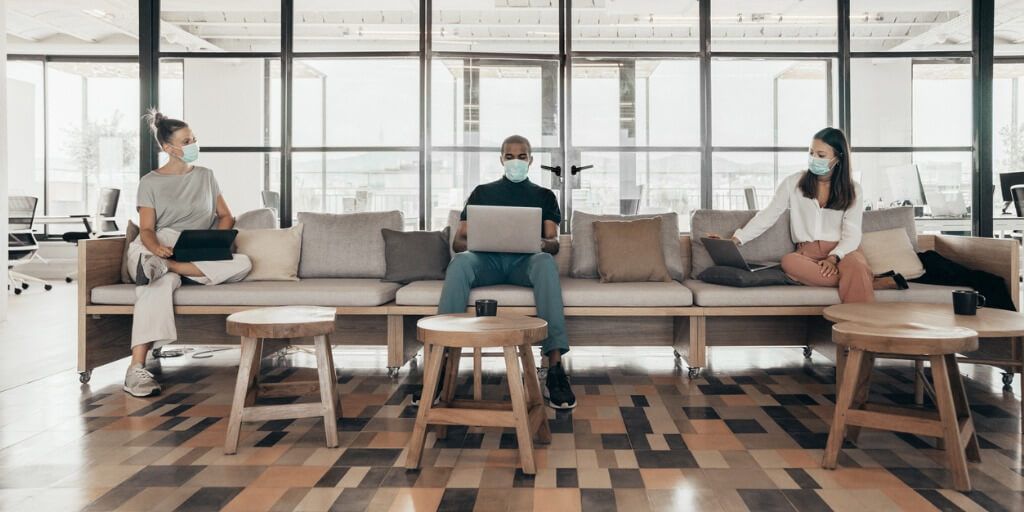 What is Key Person Risk Today?
The old definition for key person risk remains. But as the world deals with COVID-19, a novel virus previously unknown to humans that does not have a vaccine, the more immediate threat has thrown key person risk planning to the forefront.
Some estimate that eventually up to 70% of the world's population will be exposed to coronavirus. You can be exposed through simple acts of life like going to the grocery store, pumping gas, or using an ATM. For your business, it's best to prepare like everyone, particularly your C-Suite and other top performers, could get exposed at some point.
At the least serious level, what is your plan for continuing operation if your CEO tests positive, but is asymptomatic, so they can't go into the office until they are clear? Can you seamlessly operate, or will your revenue take a hit?
At a more serious level, what happens if your top salesperson gets the virus, has symptoms, and simply cannot work for months, or even a year? Is the rest of your sales team strong enough to pick up the slack, or does it all hinge on the one workhorse?
And at the most serious level, how will your business be affected if one of your top people has to get admitted to the hospital and is completely out of commission for weeks, if not months?
Given the contagiousness and prevalence of COVID-19, these situations are not at all distant and not at all rare. As the virus continues to spread, it could happen to any company, anywhere, anytime. It could happen to your employees whether they are working in the office or working remotely. Key person risk is now a clear and present danger to all businesses.
2 Things Your Business Can Do to Reduce Key Person Risk During COVID-19
We know exposure to COVID-19 could, and should be expected to, happen to anyone at any business. And if it does, it could knock out more than one member of your leadership team, maybe even all, if they have been interacting in-person.
What can your business do, right now, to reduce key person risk?
1. Continue to implement and emphasize strategies and policies that will keep your employees as safe as possible.
Your talent is the foundation of your company. Make sure your company is focusing on the strategies and policies that will keep everyone, leadership included, as safe as possible. This is particularly important as we head into the fall, when another wave of viral spread is expected.
You might also consider implementing an executive health program, which ensures that your best employees not only know and understand their future health risks through executive physicals, but also get the care they need, when they need it.
2. Get business consulting from someone who understands the science behind COVID-19 and can provide quality information that is tailored to your business.
With information regarding COVID-19 changing weekly, if not daily, and much more to learn in the coming months, you should not be making business decisions based on medical developments without consulting with someone who can put it all in perspective and offer advice on the subject.
Just like you don't make legal decisions for your business without consulting a lawyer, you shouldn't make medical decisions for your business without consulting a doctor.
You need informed, trusted advice before you make decisions on how to manage your workforce, redesign your workspace, and ultimately reduce your key person risk. You need someone to bounce ideas off of and someone who can analyze information as it relates to your specific business.
Get COVID-19 Business Consulting from a Physician at PartnerMD
That's why we're offering a free, one-hour consultation with one of our physicians. How can we help? You'll get the latest COVID-19 information translated into language you can understand and have the opportunity to ask the questions that maybe don't quite get answered in the news, and definitely don't get answered in a way that is tailored to your specific business.
By enlisting a physician to help your business during COVID-19, you can be assured you're doing everything possible to reduce your key person risk and protect the future of your company. Click here to learn more about our free business consultations during COVID-19 today.
About the Authors
Alicia King, Executive Health Program Manager, PartnerMD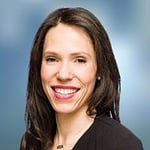 Alicia King is the executive health program manager at PartnerMD. She works with corporate clients, from small businesses to large corporation, to organize an executive health program that works specifically for their business. From executive physicals to primary care memberships, Alicia works to make sure each program is optimized for each company. Learn more about PartnerMD's executive health programs here. Connect with Alicia on LinkedIn here.
Jordan Capps, Senior Vice President and Executive Benefits Practice Leader, Marsh & McLennan Agency - Mid-Atlantic Region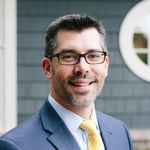 Jordan Capps has more than 15 years of experience advising businesses on how to develop and execute their benefits strategy, especially at the executive level. He helps companies from a variety of industries develop benefits programs that attract and retain committed, experienced executive talent. From wealth accumulation and wealth protection plans to executive reward assessments and more, Jordan's team at Marsh & McLennan works to ensure businesses structure their executive benefits to encourage a highly motivated and loyal executive management team. Connect with Jordan on LinkedIn here.
Contact Info: Jordan Capps | Jordan.capps@marshmma.com | 919.786.5602