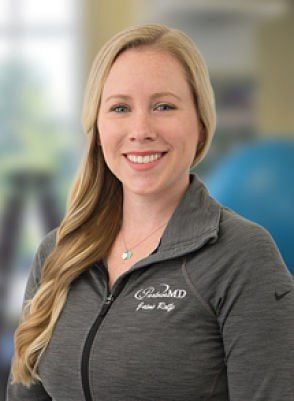 OptimizePMD: How to Find the Right Health and Fitness App
Health and fitness apps are a great tool for anyone to help measure, motivate, and encourage activity. There are apps to help you stay creative and compete against yourself or your friends, as well as to help you stay focused on your goals. There are hundreds to choose from and more popping up on the marketplace all the time.
So how do you choose the right one? In this video, Midlothian health coach Jaime Monsen introduces several and offers a few tips. Watch the video below and scroll down for the full list of apps she recommends.
(Having trouble getting the video to play? Get troubleshooting tips here.)
List of Health Fitness Apps By Category'
Nutrition:
My Fitness Pal
Fooducate
Carb Manager
Lose it
Cardio:
7-minute workout
HITT
Map my run
Map my walk
Apple Watch activity
Workouts:
Pear Fitness Coach – $
Fitbit Coach – $
Workout Trainer – free
Pelton - $
Beachbody – $
Stress:
Headspace – $
Calm – free
Insight timer – free
Yoga Glo – $
Music:
iTunes – $
Fit Radio – $
Pandora – free
Rock my run – free
About OptimizePMD
OptimizePMD is a new wellness program under development at PartnerMD. By emphasizing various exercise strategies and explaining the science behind them, OptimizePMD will help participants achieve and maintain optimal physical performance at all stages of life. Check out more OptimizePMD content here. More information coming soon!