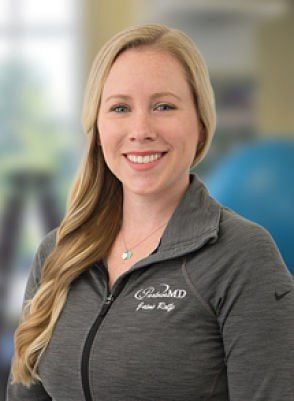 OptimizePMD: How to Find the Right Wearable Fitness Gadget
Wearable fitness gadgets are a great tool to track your personal success or engage with others for friendly competition. No matter what age you are these tools can help motivate you to be successful and keep a healthy, active lifestyle.
With so many on the market now, how do you choose the right one? These gadgets can vary drastically on prices and features, so be sure you know what you want to track in order to make the right purchase for you and your activity.
Midlothian health coach Jaime Monsen reviews the questions you should be asking and the array of gadget choices and options to help you pick the perfect fitness partner.
(Having trouble getting the video to play? Get troubleshooting tips here.)
How to Find the Right Wearable Fitness Gadget
Budget:

Determine the cost range you are comfortable spending. Fitness gadgets can go up and well over $500 depending on what you need. So go in with a plan before you start shopping.

Usage:

What do you need it to do? What do you want to track? Are you going to track mileage for your walks? Do you want to record you jogging paths? You would need something with GPS. Do you swim? Get something that is waterproof and pay attention to the maximum depth.

Features:

Do you want it to remind you to stay active? Do you want it to track how well you sleep? Do you need a heart rate monitor? Do you need music on your run or while you're working out? Some, such as the Apple Watch, allow you to store music directly on the device, so you don't have to have your phone near you.

Battery Life:

If you're going to wear it all day, this is going to be very important.

Top Brands:

Most Advanced (and Expensive): Garmin Forerunner 945
Mid-Range: Apple Watch or Fitbit Versa
Budget: Withings Move
About OptimizePMD
OptimizePMD is a new wellness program under development at PartnerMD. By emphasizing various exercise strategies and explaining the science behind them, OptimizePMD will help participants achieve and maintain optimal physical performance at all stages of life. Check out more OptimizePMD content here. More information coming soon!