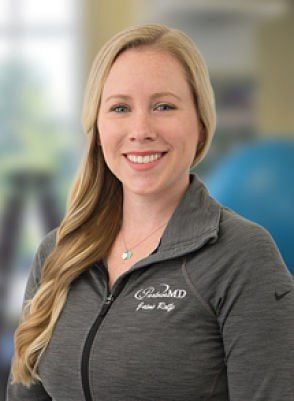 MetabolizePMD: How to Make a Protein Shake
Protein shakes are a refreshing option for meal replacements or a healthy snack. In this video, Midlothian health coach Jaime Monsen provides a quick, easy recipe for making a protein shake.
Supplies You'll Need
Blender
Frozen berries
Protein powder (Recommended brand: Quest)
Healthy fats to add in (Such as natural peanut butter, unsweetened almond milk, coconut milk, etc)
Supplements (Creatine for muscle building, caffeine boosting, ground coffee, etc.)
Directions
1. Set up blender.
2. Add frozen berries. Using frozen fruit removes the need for ice.
3. Add your milk of choice.
4. Add healthy fats, such as 1-2 scoops of peanut butter powder.
5. Add 1 scoop (25-30 grams of protein) of protein powder.
6. Add supplements if you want.
7. Blend until combined.
About MetabolizePMD

MetabolizePMD is a new wellness program under development at PartnerMD. By focusing on weight management and the science behind it, MetabolizePMD will help participants pursue and achieve metabolic wellness through the latest in healthy eating. Check out more MetabolizePMD content here. More information coming soon!