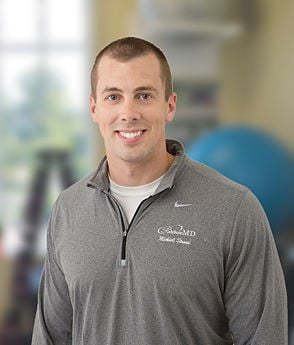 MetabolizePMD: How to Stay Low Carb When You're Not at Home
Life takes us many places. Maybe you head to the beach for a vacation. Maybe a work trip takes you to a big city. Maybe you have a youth baseball tournament at a park all weekend. Or maybe you're going hiking in the woods. These aren't easy places to stick to low carb diet. In this video, Richmond health coach Michael Stroud offers some helpful solutions to staying low carb in inconvenient situations.
(Having trouble getting the video to play? Get troubleshooting tips here.)
Staying Low Carb When You're Not at Home
When You'll Be Outside for Awhile: If you have a cooler, hard boiled eggs are great. Easy, fast, and you get your proteins and fats. If you don't have a cooler, beef jerky, cheese (depending on how long before you eat it), and nuts. Avoid protein bars that contain a lot of ingredients, including sugars. You're better off staying with natural foods.
When You'll Be Traveling: Many people ask how to stay healthy when you're on the road, in a hotel, and don't have a kitchen to cook food. The easiest way is to go to a grocery store and get a rotisserie chicken. And make meals pulling the chicken off that. If you don't want that, go with pre-packaged meats (chicken, turkey, fish, etc.) that you can easily pop in a microwave.
When You're Eating Out: You do not need a specific keto menu to stay low carb at a restaurant. All you need is a protein source, and then order veggies on the side. If I'm going to a steakhouse or seafood place, that's an easy keto place. Order the meat, and stick to green, leafy vegetables as your side. Leave the bread alone and watch the sauces.
About MetabolizePMD

MetabolizePMD is a new wellness program under development at PartnerMD. By focusing on weight management and the science behind it, MetabolizePMD will help participants pursue and achieve metabolic wellness through the latest in healthy eating. Check out more MetabolizePMD content here. More information coming soon!