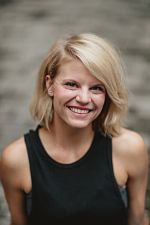 OptimizePMD: How to Stretch Your Spine and Core
In part three of her five-part series on stretching, Richmond health coach Lindsey Patton returns with another demonstration on how to stretch your spine and core muscles. Remember, when stretching, you can deepen a stretch just by deepening your breath.
Follow along with Lindsey in the video below, and be sure to check out the rest of the series as well.
About OptimizePMD
OptimizePMD is a new wellness program under development at PartnerMD. By emphasizing various exercise strategies and explaining the science behind them, OptimizePMD will help participants achieve and maintain optimal physical performance at all stages of life. Check out more OptimizePMD content here. More information coming soon!