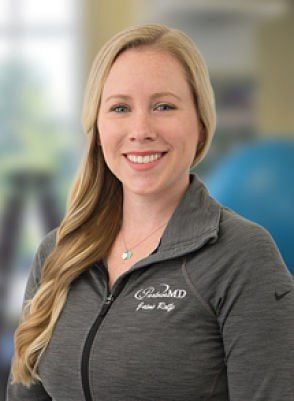 OptimizePMD: How to Treat Plantar Fasciitis
Plantar fasciitis is a common issue in many adults characterized by intense pain in the heel due to inflammation. In this video, Midlothian health coach Jaime Monsen offers a few simple tips to treat and prevent plantar fasciitis. Watch the video below and read on for a recap.
4 Tips for Treating Plantar Fasciitis
1. Submerge your whole foot in a bucket of ice for 10-20 minutes. You can do this a couple times a day if you wish. This will help reduce the inflammation.
2. Stretch. Stretching helps increase your range of motion. Stretch your calves. Use a foam roller, lacrosse ball, or a muscle stick to loosen up your foot and lower leg.
3. Exercise your joints. Do band exercises to strengthen your foot and ankle.
4. Make sure you have a good shoe. If your foot is not fully supported, it will continue to cause issues for you. Go to a Foot Locker or other shoe store to get fitted properly so you get the appropriate shoe for your type of foot.
About OptimizePMD
OptimizePMD is a new wellness program under development at PartnerMD. By emphasizing various exercise strategies and explaining the science behind them, OptimizePMD will help participants achieve and maintain optimal physical performance at all stages of life. Check out more OptimizePMD content here. More information coming soon!