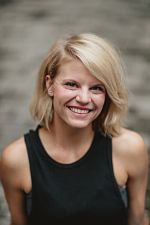 Keto Cooking Demonstration: Buffalo Chicken Zucchini Boats
Moving toward a lower-carb diet can help your waistline, decrease your blood sugar, and give you more energy. But transitioning away from the common carbohydrates we all grew up with (think: pasta, potatoes, or bread as a part of every dinnertime meal), can be challenging for both novice and experienced cooks alike.

On July 22, 2020, PartnerMD Health Coach Lindsey Patton was joined by guest host Megan McGhee for a Zoom event on how to cook a delicious, low-carb keto meal — buffalo chicken zucchini boats.
Watch the full video below (note: the beginning is slightly cut-off), as Megan walks you through the recipe and Lindsey explains what keto is and how it can benefit you.
Just want to make the recipe? Click here to find the recipe they used. To make the dish their own, tomatoes and cilantro were added, and Frank's Hot Sauce was used instead of buffalo sauce.
MetabolizePMD
Members have exclusive access to PartnerMD's newest wellness program. MetabolizePMD will teach you not only how to cook low-carb meals, but how and why a low-carb diet supports a healthy metabolism, so you can experience healthy and lasting weight loss. New classes form each month. For details, ask your doctor or email: PMDpathways@partnermd.com.