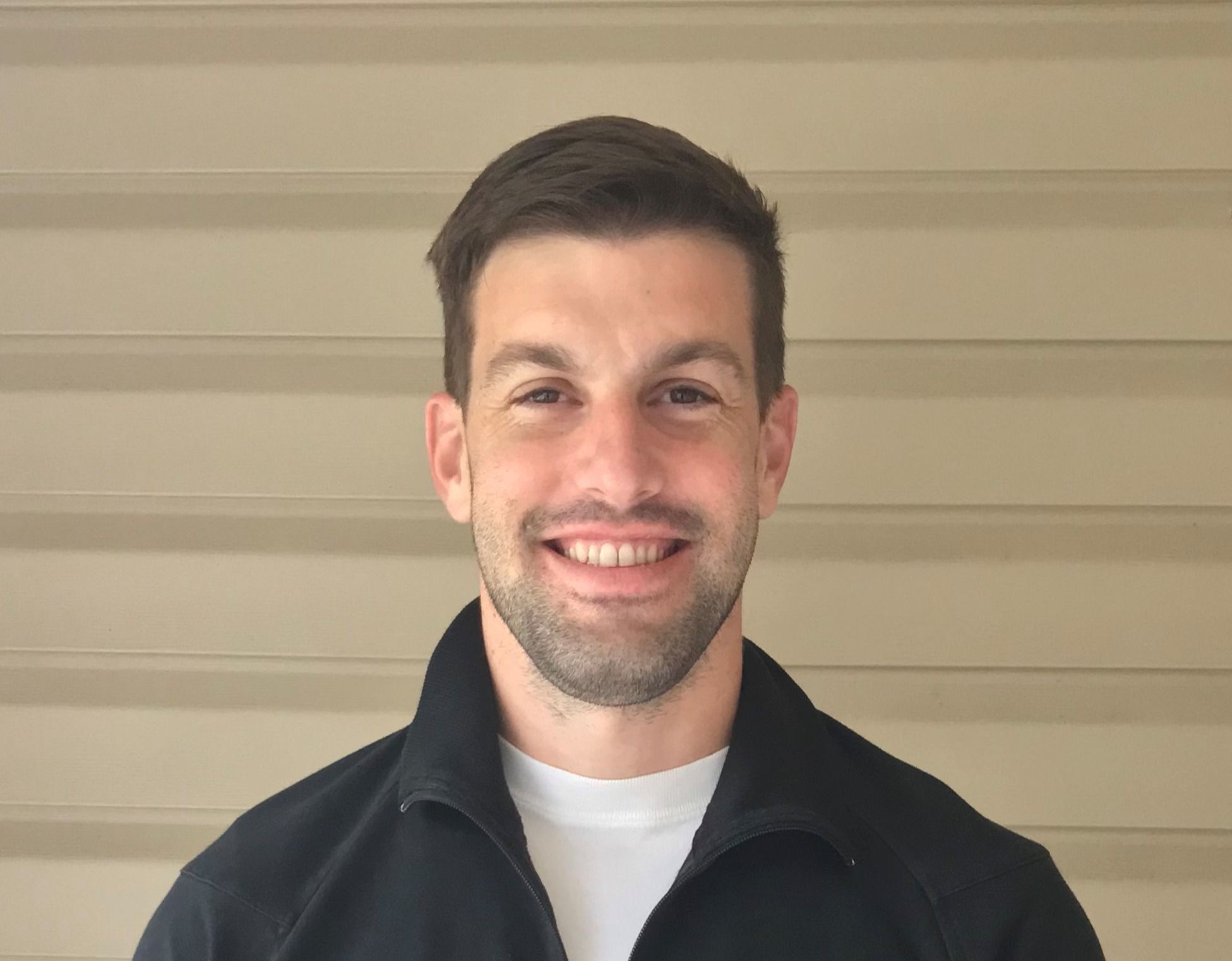 Men & Breast Cancer
About 1% of all breast cancer cases are in men. It's certainly far more common in women, but it is something men should be aware of. So what do you need to know? PartnerMD's Greenville health coach, Aaron Benator, explains. Watch the video below and read on for a transcript.
As we know, breast cancer can happen in men. It's a myth that it can't, but it actually can. In fact, there are more than 2,000 cases each year in the United States and more than 500 of these cases are fatal.
So what are some things we can be on the lookout for? Number one, any lumpy or thick areas in the breast tissue or redness scaling or discharge around the nipple. Breast self exams are very important. And if you find anything that's startling, anything in those five issues in particular, please talk to your doctor and figure it out very quickly, because the sooner you figure it out, the better prepared you will be to have a successful treatment plan undertaken.
The other thing we want to think about is what are some issues that contribute to the growth of breast cancer cells in men? So first there is a genetic component. If you have a bloodline relative, or you had a bloodline relative who came down with breast cancer, that means, unfortunately, that you're at a higher risk of developing it yourself.
Second, there were some issues with hormones and the endocrine system, and in particular, the liver, that can contribute to developing breast cancer cells and having those breast cancer cells grow the liver. The endocrine system hormones are ridiculously complicated, but the 30,000-foot view is pretty much if you have excessive estrogen, that contributes to the growth of breast cancer cells.
Some things that cause excessive estrogen would be excessive alcohol consumption, because that taxes the liver and keeps the liver from deactivating and metabolizing the estrogen in your body.

The other thing to think about is liver disease. Again, a liver that is struggling will not be able to take care of the estrogen as effectively. If one has ever had radiation treatments in the chest, the risk of developing breast cancer goes up and, some prostate treatments involve the administration of estrogenic compounds. So this goes back to the estrogen in the body. Too much is typically bad.
Of course, I'm not a doctor. So talk to your doctor about any particular questions you have about such complicated matters.
The other thing to remember is that we can do things to help us get rid of the risk or reduce the risk of developing breast cancer. Some of these things are rest and recovery. The liver has a circadian rhythm, which means it needs to rest or sleep throughout the day. So if we have a lower stress lifestyle or manage our stress effectively, the liver will be better able to fight high estrogen.
Some foods and drinks we can consume are healthy for us, especially the liver. These can be moderate amounts of coffee. Your mileage may vary. Green tea. Again, your mileage may vary. And greens like collard greens are very, very healthy. Avocados and garlic are known to be very good for helping the liver detoxify estrogen in this case. Exercise, proper amounts and types of exercises, incredibly healthy for your body's health and performance and health and performance is related to keeping yourself at lower risk of developing breast cancer.


October is National Breast Cancer Awareness Month.
About 1 in 8 U.S. women (about 12%) will develop invasive breast cancer over the course of her lifetime. For men, the lifetime risk of being diagnosed with breast cancer is about 1 in 833 (or about 1% of all breast cancer cases).
PartnerMD is doing our part to help. All month, we'll be sharing articles, posting on social media, and sharing wellness videos from our health coaches to help you reduce your risk for breast cancer.
Tune in Tuesdays at 1:00 pm for a quick video (available on Facebook, Twitter, LinkedIn, and YouTube, as well as right here on our blog).
All this activity will culminate in a PMD Conversation on breast cancer, taking place on Facebook Live Oct. 29 at 1:00 pm. Click here to submit a question for our docs.