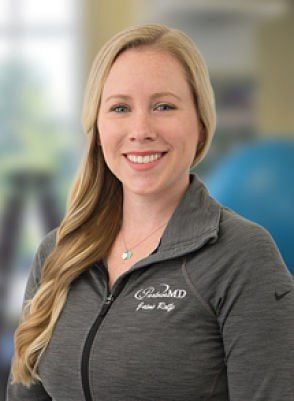 OptimizePMD — Myofascial: What is it? How can you address it?
The big thing with myofascial is that it can limit your exercise routine and reduce your activity. We don't want myofascial to be the reason you aren't getting regular exercise in. There are a couple ways to reduce myofascial so you can get back to your regularly scheduled activity, but first, you should understand exactly what it is. Midlothian health coach Jaime Monsen explains in this video. Watch below and read on for more.
What is myofascial?
Myofascial is a small wrapping around your muscles, almost like seran wrap. Your range of motion is controlled by your muscle fibers expanding and contracting. Myofascial can lay over top and get sticky within your joints. This reduces your range of motion, i.e. how much, or how quickly you can move.
What can you use to address myofascial?
Three items that can help alleviate myofascial:
1) Lacrosse ball
2) Foam roller. The more dense, the more pressure will be applied.
3) Muscle stick. Allows you to self-apply pressure and roll out the area where you feel pain.