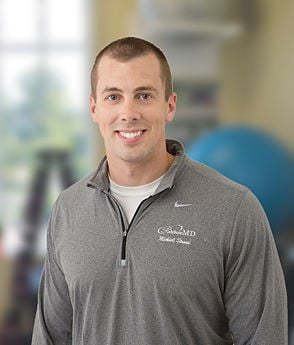 OptimizePMD: End Your Week with a Workout
Get ready for the weekend with a 7-Round workout with Richmond health coach Michael Stroud. Complete 5 exercises 7 times each to get in a full body workout with no gym or equipment necessary. Just good old-fashioned body weight burn.
Watch the video below for demonstrations and modifications, then read on for the list of exercises to follow.
Repeat 7 times.
Plyo push-up x10

Curtsy lunges 10/each side

Single leg RDL (AKA Romanian Deadlift) x10/each side

Superman's x12

Bicycle crunch x30
About OptimizePMD
OptimizePMD is a new wellness program under development at PartnerMD. By emphasizing various exercise strategies and explaining the science behind them, OptimizePMD will help participants achieve and maintain optimal physical performance at all stages of life. Check out more OptimizePMD content here. More information coming soon!