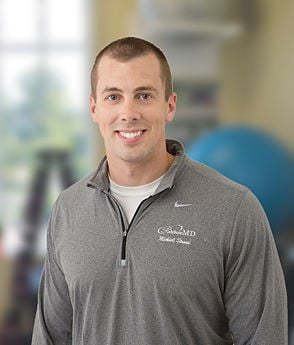 OptimizePMD: Mid-Week Lunchtime Workout
Richmond health coach Michael Stroud is back for a body weight routine. Remember to warm up first, stretch before and after, and stay hydrated.
Watch the video below for demonstrations and modifications, then read on for the list of exercises to follow.
Have questions or need additional modifications? Leave them in the comments, and we'll get back to you.
Repeat 5 times.
Squat jumps x10
Step back lunges x8 /each side
Spider-Man push ups x10
Reverse crunch x10
Bridges x15
Reverse snow angel x10
About OptimizePMD

OptimizePMD is a new wellness program under development at PartnerMD. By emphasizing various exercise strategies and explaining the science behind them, OptimizePMD will help participants achieve and maintain optimal physical performance at all stages of life. Check out more OptimizePMD content here. More information coming soon!