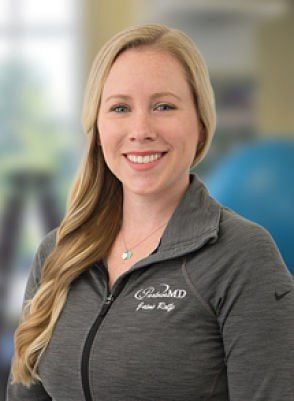 OptimizePMD: Shoulder Exercises and Stretches
Shoulder muscles are engaged during all kinds of day-to-day activities from athletics to vacuuming or carrying groceries, so it's not uncommon to feel some pain or tightness in this area. Midlothian health coach Jaime Monsen provides a general approach to stretching and exercises that can alleviate shoulder pain (as well as a reminder to always consult your doctor if the pain is moderate to severe or ongoing).
You can do these exercises at home, seated or standing, using light resistance to build range of motion. The goal for this approach is to reduce pain and get back into alignment, not to build muscle.
Other videos referenced:
About OptimizePMD

OptimizePMD is a new wellness program under development at PartnerMD. By emphasizing various exercise strategies and explaining the science behind them, OptimizePMD will help participants achieve and maintain optimal physical performance at all stages of life. Check out more OptimizePMD content here. More information coming soon!