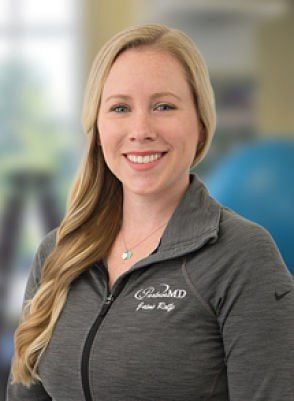 OptimizePMD: Stretches and Exercises for Lower Back Pain
Lower back pain is a common issue. Especially now, when we're all spending more time sitting at a desk or maybe doing more yard work to pass the time. In this video, Midlothian health coach Jaime Monsen discusses the causes of lower back pain and demonstrates 4 stretches and 3 exercises that can help relieve the pain.
Follow along in the video below and read on for the list of lower back pain causes, symptoms, stretches, and exercises.
Causes of Lower Back Pain
Poor posture
Lifting too much weight
Lifting with bad form
New activities/new sports
Symptoms of Lower Back Pain
Muscle spasms
Pain down the leg
Stiffness
Low range of motion
4 Stretches to Relieve Lower Back Pain
Cat Camel Stretch
Child's Pose
Figure Four
Hip Flexor Lunge
3 Exercises to Relieve Lower Back Pain
Bird Dog
Glute Bridge
Adductors leg lifts
About OptimizePMD

OptimizePMD is a new wellness program under development at PartnerMD. By emphasizing various exercise strategies and explaining the science behind them, OptimizePMD will help participants achieve and maintain optimal physical performance at all stages of life. Check out more OptimizePMD content here. More information coming soon!