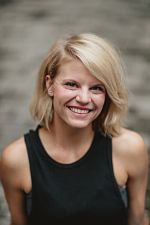 OptimizePMD: Stretches You Can Do at Your Desk
Whether you're working from home, working in the office, or quarantining, you're probably spending a little more time than usual seated. You might feel a little less limber and notice your flexibility is dropping. In this video, Richmond health coach Lindsey Patton walks you through a quick, 10-minute stretching routine you can do from your desk. Follow along in the video below.
(Having trouble getting the video to play? Get troubleshooting tips here.)
About OptimizePMD
OptimizePMD is a new wellness program under development at PartnerMD. By emphasizing various exercise strategies and explaining the science behind them, OptimizePMD will help participants achieve and maintain optimal physical performance at all stages of life. Check out more OptimizePMD content here. More information coming soon!