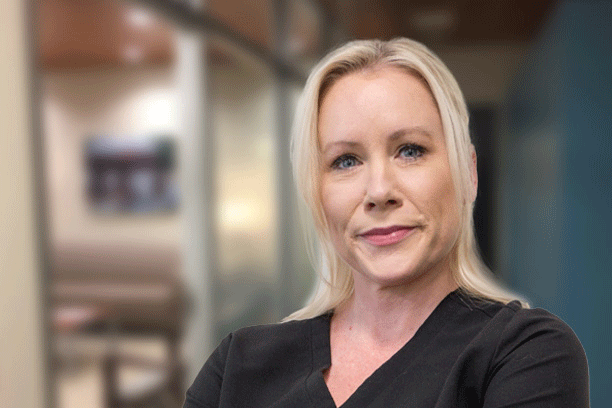 5 Tips for Reaching Your Health and Wellness Goals
Lifestyle & Wellness | Facebook Live Recap | School of Metabolic Health | School of Muscular Health | School of Adrenal Health | Wellness
Everyone wants to live a healthy, long life. We often implement diet, exercise, and other lifestyle changes to achieve this goal. However, setbacks and stumbling blocks can cause us to get discouraged.
As a result, many health and wellness goals are often abandoned before encouraging progress is made.
If you struggle with reaching your health goals, here are five tips to help you set, keep, and reach your wellness goals.
1. Set S.M.A.R.T. goals.
The first tip about reaching your goals is actually focused on setting your goals. You want to make sure you set SMART goals to increase the likelihood of reaching them. SMART stands for:
Specific: Be specific about the health and wellness goals you want to reach.

Meaningful and Measurable: Think about why you want to achieve these health goals. What are ways in which you can measure your progress?

Attainable: What are specific steps you will take to achieve your goals?

Realistic and Relevant: Be realistic about the goals you set. Setbacks often occur because our goals are unrealistic.

Time-Bound: Give yourself a realistic amount of time to achieve your goals.
Often, roadblocks on the path to wellness occur because our goals were unrealistic or vague. Using the SMART goal approach will help you identify small, specific goals that are attainable. This way, you'll be able to track your progress, and celebrate measurable milestones as you track your progress.
2. Understand how nutrition impacts your health and wellness goals
Think about the role that food plays in your life. Do you use food as a comfort tool? Do you often deprive yourself of food in order to lose weight?
Good nutrition starts with a healthy relationship with food. Rather than focusing on all the foods you can't have when you're trying to reach your health goals, focus on the foods you can eat.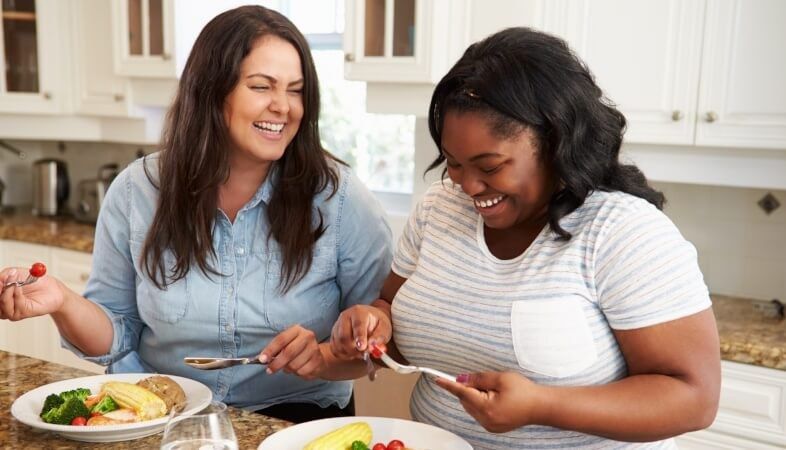 Add more fruits, vegetables, lean proteins, and whole grains into your meal plan instead of strictly cutting out all sugars or all fats. You'll find this less restrictive and over time you can replace foods you shouldn't eat with healthier options.
Food can fuel the body to reach your health and wellness goals. You can still enjoy indulgent treats, but it's all about finding the right nutritional balance.
3. Embrace your social support.
Having a social support system can make a difference when trying to reach health and wellness goals. Often, when we try to go it alone, we don't put ourselves first. A support system creates both accountability and encouragement.
For example, if you're tired from a long day you might be tempted to skip your evening workout. If you had a workout buddy though, you'd be accountable to that person and more likely to complete your workout with them.
A support system can be just one person, like a spouse, close friend or wellness coach. Or you can join a fitness club or other support group with many members to help you stay on track.
4. Have a backup plan when it comes to your exercise routine.
Even if you do everything right, there are going to be days when making time for your high-intensity exercise is a challenge. Perhaps you're traveling, the weather is bad or you've just had a long work week and little sleep.
Instead of getting discouraged, make an action plan for days when your regular workout is not possible.
If you can't make it to the gym because of a late meeting, try a workout video at home. If you're feeling stressed, try taking a yoga class instead of your regular strength-training workout. On the days you just can't face the gym, take your dog on a walk that's 10-15 minutes longer than usual.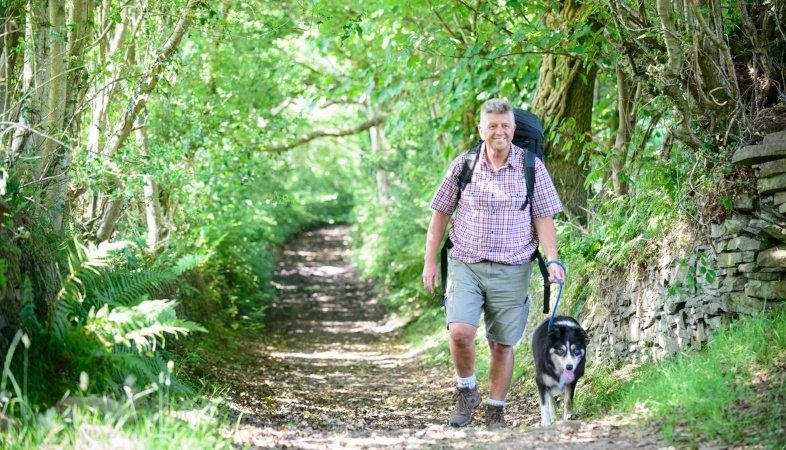 The important thing to remember is that some amount of exercise feels better than none at all. Compromise on days when working out is a challenge; it will help you stay on track with fitness goals, and you will feel good too.
5. Make your health a priority.
It's all too easy to put your health and wellness on the back burner. Often, we feel too busy to exercise or too tired to cook a healthy meal. When you make yourself a priority, you make time for those things.
There are other alternatives to consider if you are struggling to get started. Consider scheduling time with a personal trainer to hold you accountable for your exercise regimen. You'll have the added bonus of working with an expert who can tailor the routine to your goals.
If you cannot find the time to cook every night, prepare some meals ahead of time and store them in your refrigerator or freezer. You will only need to reheat a prepared meal in the evenings if you get home late. You can also look for a meal delivery service in your local area so you have a backup option for extra busy weeks.
Choose to put yourself first each day. This can be hard for some people, especially women, who are used to putting others' needs above their own. You can't take care of others if you don't put your own health and wellness first.
Access Wellness University & Certified Health Coaches
PartnerMD memberships include access to our members-only wellness program, Wellness University, which delivers more than 70 physician-approved courses and certified health coaching targeting the 4 areas most critical to your health, including stress and sleep, brain health, nutrition, and strength and mobility.
With offices in Richmond, VA; Midlothian, VA; Short Pump, VA; McLean, VA; Baltimore, MD; Greenville, SC; and Atlanta, GA, you can experience primary care built around you, one focused on wellness and prevention to help you stay as healthy as possible, as long as possible. Learn more about health coaching at PartnerMD.