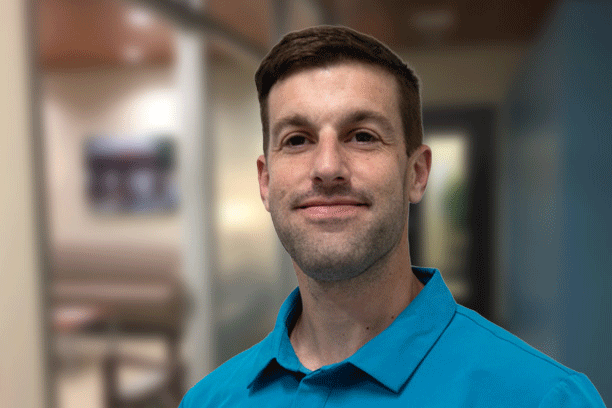 Work from Home Workouts: 6 Core Exercises for Balance and Stability
Lifestyle & Wellness | Facebook Live Recap | OptimizePMD | Wellness
Still working from home? Perhaps you're officially a full-time remote employee now? It's still important to find time to step away and exercise regularly. In this video, Greenville health coach Aaron Benator demonstrates a handful of core exercises you can do at home that will improve your balance and stability. Watch the video below and scroll down for the list of exercises.
6 Core Exercises for Balance and Stability
1. Bicycle Crunches — Lie on your back with your knees up. Alternate extending your legs out while touching your opposite knee with your hand.
2. Single Leg Can Swaps — Grab a can of beans or other food. Hold the can in one hand. While standing, lift one leg slightly in the air and move the can from one hand to the other. Repeat with the opposite leg.
3. Bird Dogs — In tabletop position on the ground. Alternate leg kicks backward. To make it more challenging, extend the alternate arm out simultaneously.
4. Leg Lowers — Lie on your back. Lift your legs up in the air so they are perpendicular to your hips, and then slowly lower them back to the ground.
5. Fire Hydrants — In tabletop position, lift one knee directly out to the side. Repeat with the other leg.
6. Skaters — Hop from side to side, landing on one foot each time.
Repeat these exercises as much as you want.
Get Health Coaching from PartnerMD
PartnerMD members have unlimited access to our certified health coaches, like Aaron, as part of their concierge medicine membership.
With offices in Richmond, VA; Midlothian, VA; Short Pump, VA; McLean, VA; Baltimore, MD; Greenville, SC; and Atlanta, GA, you can experience primary care built around you, one focused on wellness and prevention to help you stay as healthy as possible, as long as possible. Learn more about health coaching at PartnerMD.