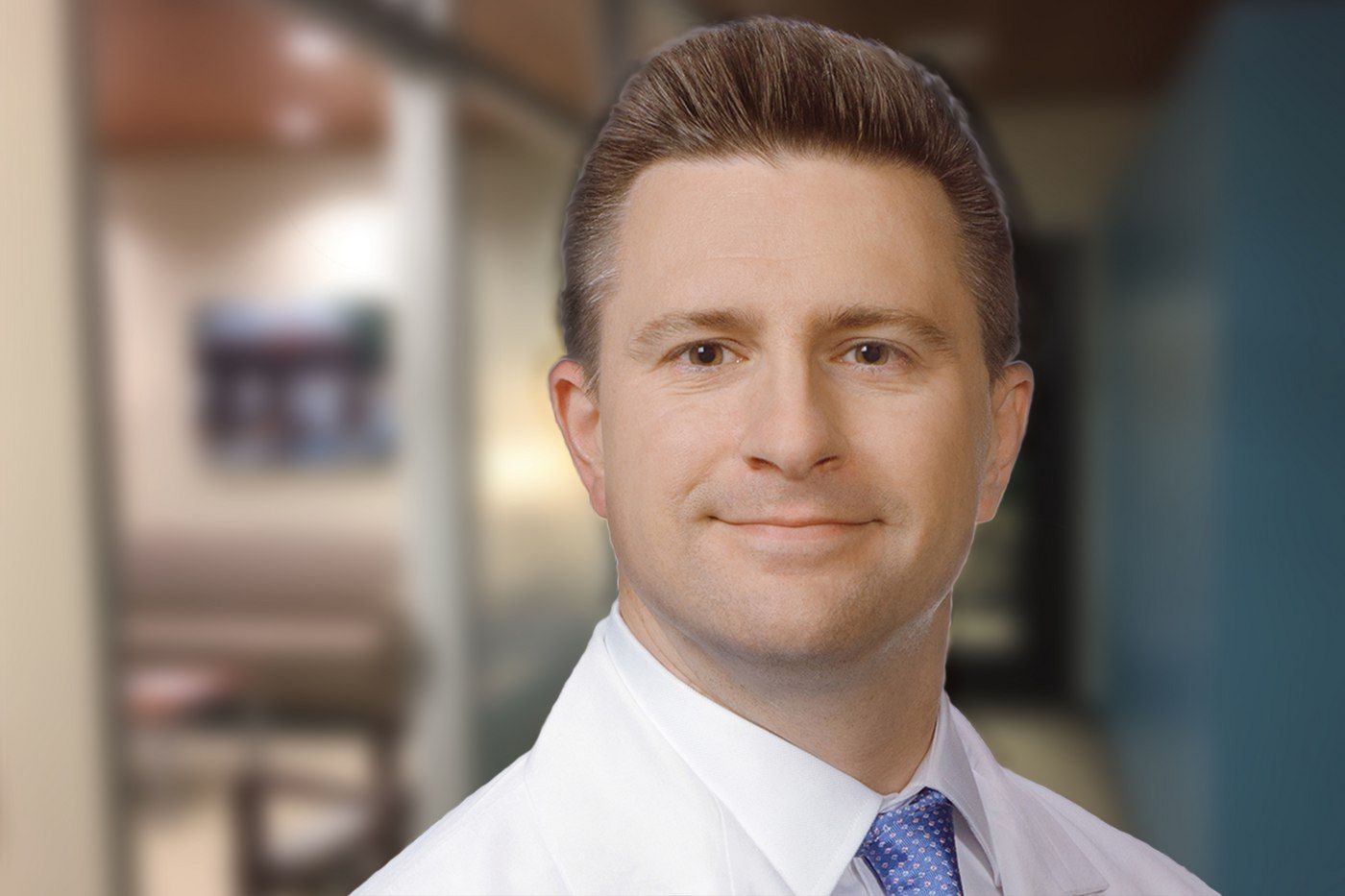 COVID-19 Update 9/29: Delta Trends, Vaccines for Kids, Moderna and J&J, and More
On this week's COVID-19 update, Dr. Bishop discussed where we are in terms of the Delta variant wave, Pfizer's submission of vaccine data for kids 5 to 11, the timeline for Moderna and J&J boosters, and more.
Watch the video below and read on for the full recap.
Delta Trends
It's been a slightly slower news week. Sometimes that's a good thing. We'll take that for what it is. A couple of things. Let's just talk about COVID numbers.
I think we really are on the back half of the Delta wave at this point. Looking at both the data from the Virginia Department of Health, and then at the CDC's data nationwide, we are seeing quite a come-down on cases, hospitalizations, and fatalities.
Deaths and hospitalizations have really dropped off a cliff, which is great news. Cases are having a little bit more of a slow come-down, which is pretty consistent again with the general trend of the Delta waves that other countries have had.
The United Kingdom and India — they had about a 120ish day cycle on their Delta wave. And I think we're tracking right along with that same thing. I think we're really on the back half. A few more weeks and things will keep coming down again.
Now, who's to say we won't have another wave? And then when we hit Christmas again like we had last year? I don't know. I hope not, because a lot more people are vaccinated and more and more people are getting vaccinated every day. I'm hopeful that that will blunt the wave, at least a wave of hospitalizations and deaths.
That's really what I'm most concerned about. I think what most physicians are most concerned about is blunting the wave of hospitalizations and fatalities. Even if we still see a small increase in cases again, in terms of both breakthrough cases and just unvaccinated people. We may see a wave of more cases again in December. But if we can get enough people vaccinated, hopefully that won't translate into lots of hospital stays or deaths. Some encouraging news there. Again, I think we're on the back half of that and really coming down the hill, as they say, on the Delta wave. So that's good news.
Pfizer Submits Data for 5-to-11-Year-Olds
Pfizer has submitted data for their 5-to-11-year-old trial for their first two doses. They've submitted their topline data that showed an increase in antibody levels. The vaccine seems to work in the kids in terms of producing antibodies and things of that nature.
At first blush, again, topline results, it appears to be safe, but we have not seen that full data set as we have had for the other vaccines. I suspect we'll get that in the next couple of weeks as FDA and CDC get closer to having those public forums and debates about whether to approve, or give a EUA or full approval, any sort for the vaccine for the 5-to-11-year-olds. Hopefully we'll keep seeing more information come out about that.
Moderna and J&J Boosters
And I know that J&J has also submitted data on a booster vaccine as well. And Moderna submitted data to the FDA, too, for their booster.
Now what's interesting about the Moderna booster, that I learned this morning, is what they submitted was actually for their booster dose to be half the dose of the first two. It's a smaller amount of the messenger antigen compared to the first two doses. A little bit of a lower dose.
That might go well. My guess is it probably works just as well, but has fewer side effects. And that's why they went with the half dose, most likely. Again, we want to see the data come out, all of the data that they have both on the efficacy and on the safety of the half dose.
Same as with Pfizer. We want to see efficacy and safety. And that's really the key thing with all these studies on boosters, or whether it's the 5-to-11-year-olds, efficacy is the real key part here.
Because if there isn't efficacy in terms of, does it actually reduce, not just infections, but hospitalizations and fatalities, then that really leaves us kind of in a conundrum.
And that's where the FDA and the CDC, they kind of had a bit of a split decision on some of these things and didn't go sort of all in on everybody getting a booster because the data really didn't indicate that the younger, healthier people needed a booster at this point. For most people.
Which, again, I think is good news because that means the vaccines are continuing to work in terms of preventing bad outcomes. I think that that's a good thing. We should cheer that. So I'm going to keep sharing that and hope that that continues to be the case.
If we can find, like Moderna is trying to do here with a lower dose booster that maybe is going to lower or improve the side effect profile and keep that hospitalization protection high for even longer, I think that's also something to cheer. That would be great news if that turns out to be the case.
Checking Antibody Levels in Children
"If you have a child that is in the age range of 5-to-11, would you suggest they get tested for antibodies first before getting the vaccine?"
No, I don't think that's necessary for most people. Before we decide what to do about vaccines for that age group, I think we're just going to have to wait and see what the data actually shows in terms of the efficacy and the safety for those age groups. And see what the FDA and the CDC decide, I think, before we make any announcements or take any positions on that, I think we just have to wait and see what the data shows.
Monoclonal Antibodies
"What is the process for getting monoclonal antibodies? How do you know when it is time?"
That has been a little more challenging than it needs to be in the world. If you are in a high-risk category, meaning you're 65 and above or you've got a chronic medical issue, and you contract COVID, even if you're vaccinated, we agree with the CDC and the FDA's recommendation. You should get treated with monoclonal therapy.
And the easiest way to do that is to contact your physician and ask them about monoclonal antibodies. They can either refer you to a local health system that has them or to an infusion center that has them.
They will have to go through sort of a vetting process and make sure you meet the criteria because those doses are being monitored and controlled by the health departments, at this point. So they will go through a screening process, make sure you meet the criteria, and then it's a one-time infusion. It takes about an hour or so.
You do have to go to an infusion center to do it, most of the time. There are some places that do it in the home, but most of the time you'll go to an infusion center and do it there. And they're very, very effective.
Again, if you get sick and you are positive for COVID, I would go ahead and see if you meet the criteria to get the treatment.
Same thing for prophylaxis. If you are, especially if you're an unvaccinated person, and you've been exposed to someone with COVID and you are again, you're on the older side, you've got medical problems, I would highly recommend getting a prophylactic dose of the monoclonal antibodies before you get sick. Reach out to your physician and ask them to refer you to an infusion center to get the monoclonal antibody treatment as prophylaxis.
Flu Shots at PartnerMD
"Will PartnerMD be giving the regular flu shot in the office?"
Yes. And I believe that most offices now have supply and you should be able to get that at your local office there. If you have any trouble, just reach out to your physician and they can give you more details. But I believe all of our offices have flu shots at this point, or they will very shortly.
Visiting Someone Who is Unvaccinated, But Had COVID
"If someone has had COVID but is not vaccinated, is it safe to visit them for an extended time?"
Yes, I think so. Once someone has had COVID, for the most part and at least for the first few months, you can consider them to have very strong immunity.
Even after that, I suspect immunity will remain fairly strong. The risk of reinfection is very low for people once they've had COVID the first time, but it's not zero. But if someone has had COVID, especially if it's been in the last few months, I think it would be quite safe to visit them as well.
J&J Boosters
"Do you think the J&J booster will be approved since the efficacy is a little lower than the other two vaccines?"
I suspect there will be a booster for J&J, hopefully in the next month or so, is my guess. They've just submitted some data and it seems to take the FDA four to six weeks to process the data and make a decision on these things. So maybe by end of October, early November, we'll see something regarding a J&J booster.
When will the next update be?
Our next update will be Wednesday, October 6, at 1:00 p.m. live on the PartnerMD Facebook page. As always, we will post the full video and complete blog recap on Thursday morning. If you'd like these delivered to your inbox in our weekly blog recap emails, you can manage your email preferences here.