If you're interested in a proactive approach to your health and building a personal, long-term relationship with your doctor, then concierge medicine might be a great fit for you.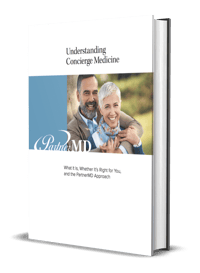 In this comprehensive guide we outline:
What

is

concierge medicine?
How much does it cost?
How does it work with health insurance (or does it)?
How is PartnerMD's approach different from all the other concierge practices out there?
After reading this guide, you'll be in a better position to determine whether concierge medicine is a good choice for you and your family.
Simply fill out the brief form, and we'll deliver a copy instantly to your inbox.