PartnerMD Adds Dr. Eric Haacke-Golden and Dr. Anthony Fierro in Short Pump, Richmond Offices
PartnerMD is pleased to announce the hiring of Dr. Eric Haacke-Golden and Dr. Anthony Fierro. Dr. Haacke-Golden is a family doctor and will join PartnerMD's newest Richmond location in Short Pump. Dr. Fierro is also a family doctor, and he will join PartnerMD's Richmond location at Reynolds Crossing. Both will officially start in early 2021.
Dr. Haacke-Golden becomes the fourth doctor at PartnerMD's Short Pump location, which opened on September 15. He joins Dr. Liz Bigelow, Dr. Mark Petrizzi, and Dr. Barry Wein at the office. He previously owned his own practice, Virginia Family Physicians, for 14 years before moving the practice to Commonwealth Primary Care in 2016.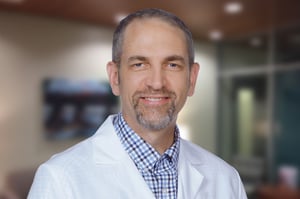 "I've strived to provide concierge-level care to my patients for my entire career," Dr. Haacke-Golden said. "But in today's healthcare environment, that's not always possible for a primary care physician. I'm excited to get back to practicing medicine how it should be practiced – with patience and time to understand the complete picture for every patient."
Dr. Fierro operated his own practice for the last 40 years, most recently from Henrico Doctors' Hospital's Forest complex.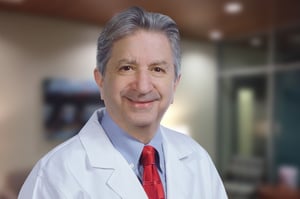 "One thing I've learned during COVID-19 is that people don't just deserve a better relationship with their doctor, they need it," Dr. Fierro said. "That's why I decided now was the time to join PartnerMD. Having a deeper relationship with a doctor who has the time to actually talk about your life and your goals is so important to one's health. I'm excited to continue to offer that level of care at PartnerMD."
The additions of Dr. Haacke-Golden and Dr. Fierro continue PartnerMD's growth in the Richmond market, which now features 19 doctors at three offices. PartnerMD has more than 10,000 members in seven offices throughout Virginia, Maryland, South Carolina, and Georgia.
"Now more than ever, people want a primary care experience built for them that will keep them at their best," PartnerMD Chief Medical Officer and Co-Founder Dr. Jim Mumper said. "They want to actually know their doctor and for their doctor to know them and help create optimal health. We're always looking for top doctors who also want to provide that level of care, and we envision continued growth going forward to meet that demand."
Interested in joining PartnerMD with either Dr. Haacke-Golden or Dr. Fierro? Click the links below to learn more.