PartnerMD Welcomes Dr. Eric J. Carr in Owings Mills
PartnerMD is pleased to welcome Dr. Eric J. Carr as its newest primary care physician in Owings Mills. Dr. Carr, a board-certified internal medicine physician, will start seeing patients in the Owings Mills office in early June.
Dr. Carr previously spent almost 15 years as the lead physician at Greater Baltimore Medical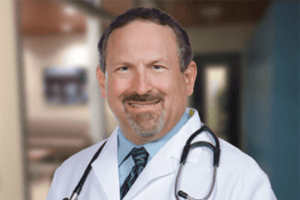 Center Health Partners in Timonium. He works with his patients primarily to prevent illnesses from occurring in the first place.
"Prevention has to be a big part of everyone's medical care," Dr. Carr says. "Once a health issue develops and becomes more advanced, it's much more difficult to treat and get under control. Working together to prevent medical problems from developing leads to longer and more productive lives."
Dr. Carr accomplishes this by working with his patients to lead healthier lifestyles and stressing the importance of performing regular health screenings. When medical problems do arise, Dr. Carr makes sure to include his patients in the discussion regarding how to best manage their care.
"I don't like to dictate care. Including the patient in the decision-making process for their own care allows them to feel more comfortable with the treatment they are receiving, which results in better outcomes. Primary care is more than just making a medical diagnosis. It's about helping patients live better, healthier lives."
Dr. Carr earned his medical degree from the University of Maryland School of Medicine and completed his residency at Johns Hopkins University/Sinai Hospital of Baltimore.
"We've been looking for a third physician for a long time in Owings Mills, and we are very excited to welcome Dr. Carr," PartnerMD Chief Medical Officer and Co-Founder Dr. Jim Mumper said. "The demand for high-quality concierge physician care in the Baltimore area has been there for a long time, but we wanted to make sure we found the right physician. Dr. Carr is a highly qualified physician, and we know he's going to do a great job with our patients."
Dr. Carr joins Dr. Ellie Goldbloom and Dr. Tamara Sobel in PartnerMD's Owings Mills office. As a company, PartnerMD serves more than 10,000 members in seven offices throughout Virginia, Maryland, South Carolina, and Georgia.
Interested in joining PartnerMD with Dr. Carr?
While Dr. Carr does not start seeing patients at PartnerMD until early June, you can secure your spot now.
You won't be charged until your membership starts in early June, but that will give us plenty of time to complete new patient forms and retrieve your medical records.
Click here to learn more about PartnerMD and concierge medicine. Fill out a form, and we'll have a membership expert contact you within two business days.