Healthy Holiday Gift Ideas for 2017
Yes, you could always go with some hand weights or an exercise ball chair, but this year, why not take a more creative take on wellness-centric gifts? Between the holidays, the shorter hours of daylight, and cold weather, more than a few of us can feel frazzled, overindulgent, or have a touch of the blues. These options address wellness from food and movement, through de-stressing and mindfulness.
Here are some of our favorite and more creative options for healthy gift-giving this year.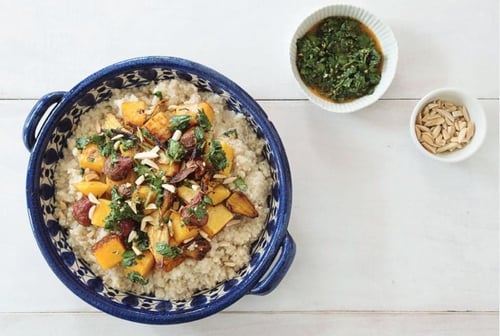 Meal Delivery Services
There are a bunch of choices in this category to help make getting a healthy and delicious dinner on the table less of a chore. While still a tad indulgent, subscription services such as these avoid the expense, calories, salt content, and stress of going out. Forbes put together this comprehensive list of subscription options. Choose one that fits with the lifestyle, palate, and cooking skillset of your giftee.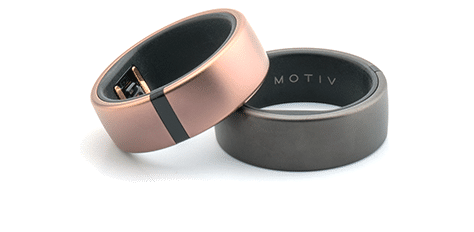 Wearable Fitness Tracker
Just when you think this category has nothing new to offer, meet Motiv. Motiv is an "always on" wearable that tracks motion, heart rate, and sleep patterns. What's different is the sleek design: a titanium ring that just looks like a beautiful complement to your wardrobe at about the same price as the ones that come with a plastic wristband.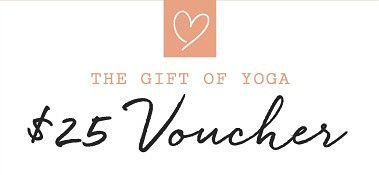 Classes and Gift Certificates
A special treat or the gateway to ongoing wellness, a gift certificate can open the door to new experiences and bring mindfulness, relaxation, and some well-deserved "me time." Some great options to look for include: yoga, mindfulness, essential oils, meditation, or massage.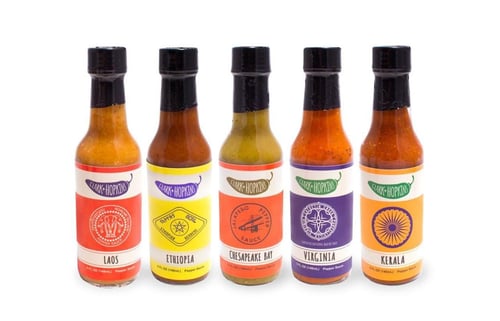 Add Flavor, Not Calories
Hot sauces and spices allow you to travel without leaving the kitchen and without adding to the calorie count of holiday cooking. Clark + Hopkins bottles the flavors of traditional cooking from Chesapeake Bay to Laos. Or choose a spice box from Penzey's. Another great option for cooks to load up on flavor and keep the calorie count low is this spiralizer vegetable slicer. With 7 blades to help you have fun with your food, this slicer is an Amazon "best buy."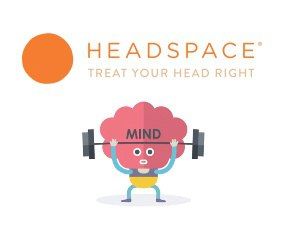 Subscriptions
The gifts that give all year. There are so many options to get creative with health and wellness subscription gifts!
Get outside with an annual pass to the state park system or your local zoo. It's the perfect opportunity for nature walks and active outings with friends and family. Most offer additional discounts to classes and events with your pass.
There's an app for that! Consider a wellness app subscription. The Headspace app is a great introduction to guided meditation as a daily practice or the MyFitnessPal app helps track food and exercise to stay on target and meet weight loss goals.
Make the treadmill, housework, or even the daily commute more fun with a subscription to Audible. The amazing selection of audio books includes self-help, fiction, non-fiction, and classes and courses to learn something new while multitasking.

PartnerMD Membership
And, of course, we should mention giving the gift of personalized medicine to the people you care about most: your parents, adult children and their spouses, and even young adults older than 16. Take comfort in knowing your family has a personal physician to care for them throughout the coming year.
Until Dec. 31, 2017 current members save $200 off and earn referral credit for each gift membership.
New members who sign up before Dec. 31, 2017 save $200 off and no activation fee.
Membership benefits include:
Choice of a personal doctor taking new patients
Access to a PartnerMD physician after hours, weekends, and holidays
Same day and next day appointments for acute care
Coordination of care with specialists and hospitals
Ongoing management of chronic conditions
Limited wait time
On-site lab facilities
Courtesy visits extended to out of town guests
Health coaches that work with your physician to help you meet customized wellness goals: eat healthy, move more, manage caregiver roles, reduce stress, sleep better, etc.
Contact your nearest office for pricing and program details on gift memberships.