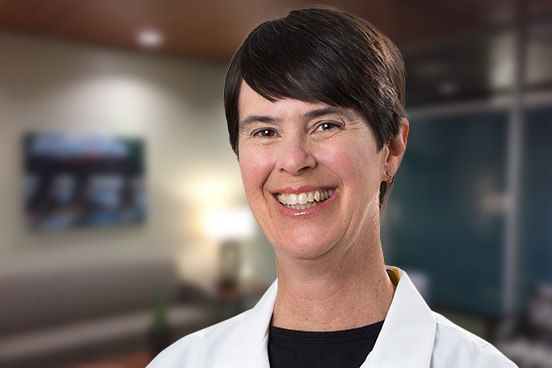 Workouts for Seniors: 4 Things to Consider Before Getting Started
In this interview, Dr. Susan Scharpf discusses the best ways for seniors to get started with a workout routine and some great tools to help make it a habit.
Watch the video below or read on for some takeaways from the interview.
Note: This interview was originally published in November 2015. However, much of what Dr. Scharpf discusses still applies today.
Note: This interview was originally published in November 2015. However, much of what Dr. Scharpf discusses still applies today.
What should you consider before starting?
Consider whether you need aerobic activity, weight training, resistance training, or all of the above.
This is something that you certainly can speak with your physician about. Sometimes people will need medical clearance before they begin going to a gym.
What type of routine should you start with?
Walking is usually a good place to start. Almost everybody can walk, although some have arthritis or other issues that make it difficult. In those situations, we might suggest cycling or water aerobics if you have access to a pool.
You don't have to belong to a gym to exercise; there are a lot of exercises that can be done at home or in a club that's attached to an apartment complex or senior center.
How can you turn your routine into a habit?
You definitely want your routine to become a habit. You want to do something absolutely every day, so pick a time that will work for you.
The morning might be good, but some people are not morning people and choose to exercise in the afternoon or evening.
You also want to design something that is not dependent on the weather, so you can stick to your routine even if it's too cold or it's too rainy. You need to do it every day anyway. This is why something indoors is helpful to make the routine stick.
How much Is too much?
This is really important to discuss with your physician. You will often have a discussion at your physical exam about what exercises will work best for you.
If you have something that you are thinking about doing, consult your physician or speak with one of our health coaches. Speaking with someone here at PartnerMD is a really good way to design a routine while making sure that it's not going to overtax your heart.
Most of the time, gentle exercises are fine for everybody but sometimes we have people who take on heavier-duty exercises.
For example, if you are someone who wants to run a marathon or walk a 10K, that may be something you want to discuss with your physician beforehand.
Get Help With Your Exercise Routine at PartnerMD's Wellness University
PartnerMD memberships include access to our members-only wellness program, Wellness University, which delivers more than 70 physician-approved courses and certified health coaching targeting the 4 areas most critical to your health, including stress and sleep, brain health, nutrition, and strength and mobility.
If you're looking to improve your fitness habits, check out the courses available within Wellness University's School of Muscular Health today. Your physician can also help direct you to the right curriculum for you.