How Does Coordination of Specialist Care Work at PartnerMD?
The traditional primary care experience is a hassle. You wait days or weeks for an appointment. You wait again in the lobby for your appointment to start. You wait again in the exam room. And then you get a short, rushed visit with your physician.
Another common headache in healthcare? Dealing with specialist appointments.
You visit your primary care physician. They recommend seeing a specialist – maybe a cardiologist or an endocrinologist, for instance. Or maybe it's time for a routine preventive exam – a mammogram or a colonoscopy.
The physician may officially send over the referral, but from there, it can be a pain. You rely on the specialist's office to call you, or you must call them and could spend a long time waiting on hold. The process is the opposite of convenience.
At PartnerMD, we take the pain out of this process through what we call coordination of specialist care.
We have a team of referral coordinators that handle everything from scheduling appointments to sending over medical records to making sure the results get back to your PCP. This is a big part of how we "quarterback" your care, and it's included in the cost of your PartnerMD membership.
Here's how it works.
There are two types of specialist referral appointments to know.
Before we get started, it's important to understand the distinct categories of specialist appointments. Medical practices categorize specialist appointments differently so the specialist's office can appropriately prioritize them.
First, there are routine specialist appointments.
These are mammograms, colonoscopies, and other regularly recommended preventive exams handled by specialists. These could also include specific tests and screenings, but not urgent ones.
Routine specialist appointments often do not need to be done immediately, just within a reasonable timeframe. They are less urgent, so these appointments may get scheduled weeks or months in advance.
Second, there are STAT appointments.
STAT is a medical term that originates from the latin "statim", which means immediately. STAT appointments are used for situations where your primary care physician found something concerning and time is indeed of the essence.
Whether it's life-threatening or not, these referrals are used for times when urgency is needed.
Specialist offices do differentiate between the two so they can prioritize appropriately between a cardiovascular test that simply cannot wait any longer to be checked vs. a more routine heart test.
Now that you understand the types of specialist referral appointments, let's explain how the process works at PartnerMD in four steps.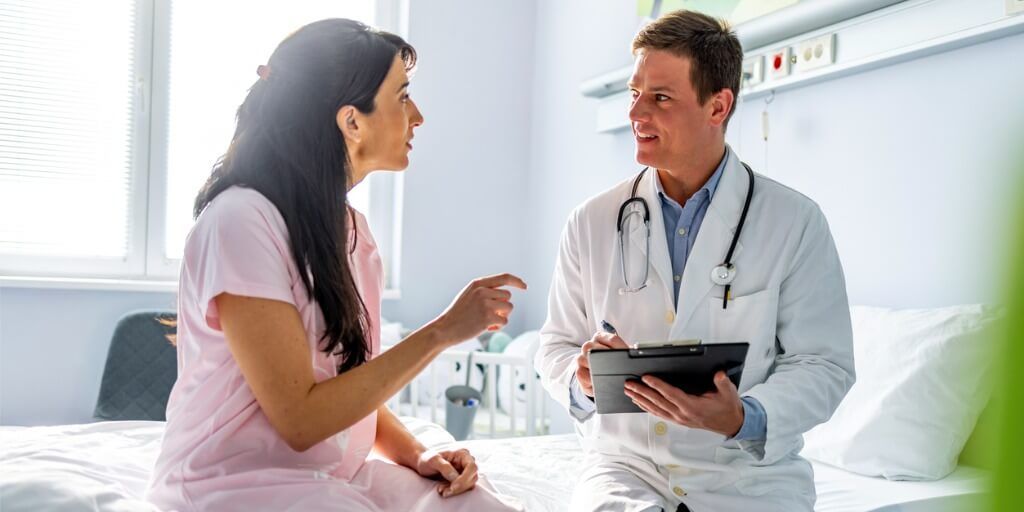 1. Your doctor orders a specialist referral.
Whether it's a routine specialist appointment or a STAT appointment, it starts with your physician ordering the specialist referral. That's the trigger that starts the process in the exam room.
With 30 minutes per appointment, your PartnerMD doctor will have the time to explain the referral, why it's being made, and what we'll learn from it.
They will have the time to answer any of your questions about it, and they will also ask about your preferences for scheduling appointments – this will help our referral coordinators schedule an appointment for you.
2. Our referral coordinators handle scheduling the appointment.
That's right. We take the hassle of scheduling the appointment out of your hands.
Scheduling a specialist appointment can be frustrating like in traditional primary care. It can be difficult to get someone on the phone to schedule an appointment. Sometimes you wait on hold for way too long.
As one PartnerMD member put it, "I don't have a lot of free time. And the time that I do have, I definitely don't want to spend it on hold scheduling appointments." Whether you're a busy professional, a caretaker of aging parents, or a parent chasing after little kids, this aspect of concierge medicine can be a huge benefit.
At PartnerMD, we handle that for you. We will be the ones that sit on hold for you and make the appointment.
Routine Specialist Appointments
For routine appointments – those that aren't urgent, if your preferences for scheduling are not in the notes from your physician, we will reach out within one business day following your PartnerMD appointment to ask for your scheduling preferences.
That could include specific dates or times that you're not available, when you're on vacation soon, or just that you prefer morning appointments instead of afternoon appointments.
Once our team has your availability, they go about scheduling that appointment for you.
STAT Specialist Appointments
For STAT appointments, because of the urgency, we don't wait to confirm your availability. STAT specialist appointments can sometimes literally save your life, so there's no time to worry about morning appointments vs. afternoon appointments.
That appointment needs to get scheduled as soon as possible, so that's exactly what we will do.
In either case, once your appointment is confirmed, you'll receive a notification from the specialist's office with your appointment date, time, and location.
One great thing about working with our referral coordinators is that as your PartnerMD membership progresses, we learn your preferences and have them on record.
As a result, this process gets even more efficient over time, and we may not even call to confirm availability for some appointments, because we already know you so well.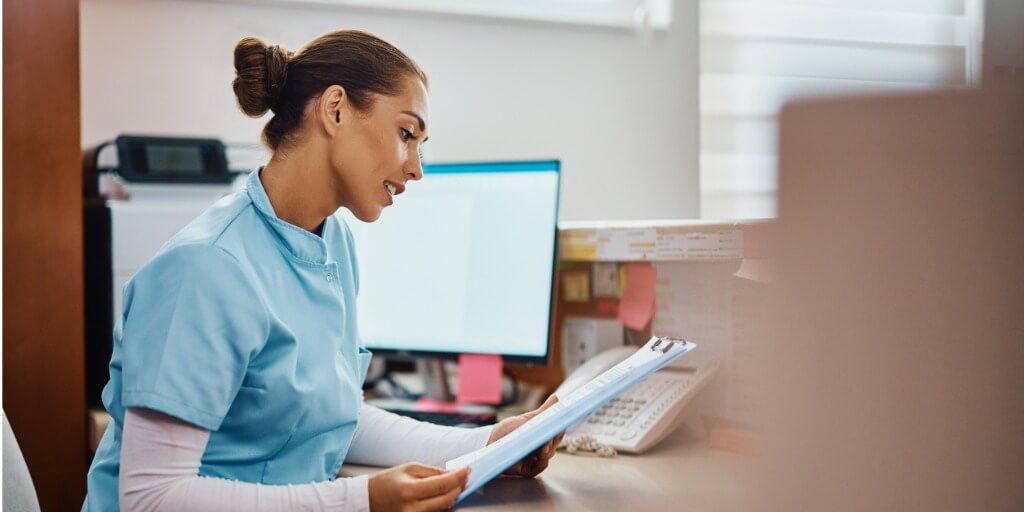 3. Our referral coordinators make sure the specialist has all the information they need.
We scheduled your appointment. Now we want to make sure you get what you need from the appointment.
To do that, we make sure the specialist has all the information they need about your specific situation.
Your doctor will include notes for the specialist to be aware of, but our coordinators will also make an extra effort to relay any recent, relevant medical information that isn't included in the notes.
For example, if you're going to see a cardiologist, we'll make sure the specialist has any relevant cardiovascular results that could help them take care of you.
We can't control the patient experience at specialist offices – they are outside the PartnerMD umbrella – but we can make sure they have all the info they need to provide the care you need.
4. After the appointment, we follow up with the specialist to make sure any records and test results are returned.
Most of the time, the specialist office will send results as soon as possible, and those results automatically get routed to your PartnerMD physician.
They'll review the results and reach out if there is something urgent that needs to be discussed. Otherwise, the results will appear in your Patient Portal.
If there is a delay in getting the results back, our referral coordinators follow up with the office after three days, so we know what to expect.
This is the key final step of coordinating your specialist care – making sure your PartnerMD physician has all the latest test results, so you have one home for all your medical information, and so that they can continue taking great care of you.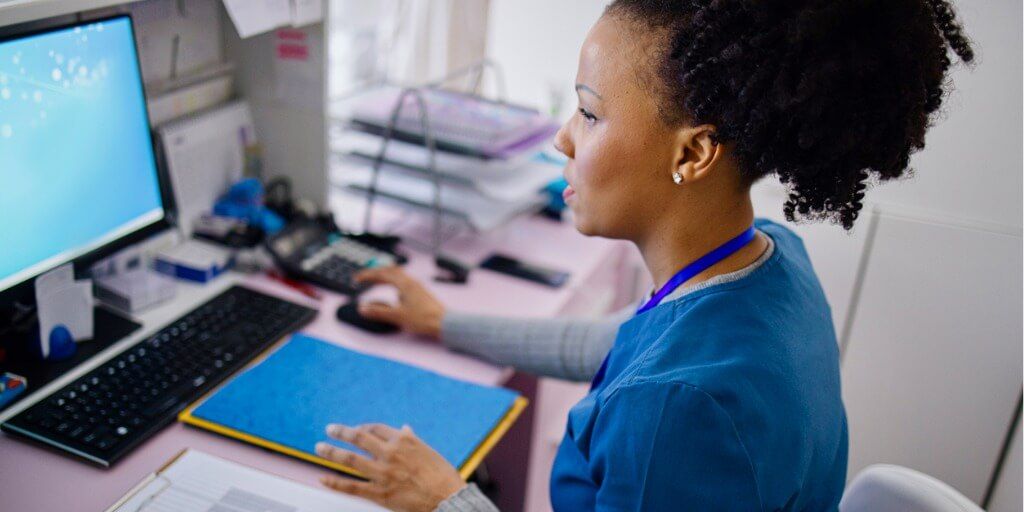 Two Important Caveats About Specialist Care & PartnerMD
A couple of things that are important to reiterate here.
Specialist appointments are outside the PartnerMD umbrella. At PartnerMD, you don't have to wait for an appointment and you don't have to wait in our lobby or exam rooms. Unfortunately, we can't guarantee that with specialists. We can't secure your specialist appointments quicker than any other practice. We'll try to get you in as soon as possible, but there's no guarantee.
Not all specialist appointments can be handled by PartnerMD. There are two scenarios where PartnerMD won't schedule a specialist appointment for you.

The first is if you request to schedule it yourself. If you have a longstanding relationship with a specialist or just prefer to do it yourself, that is completely fine.
The second is if the particular specialist office does not allow us to schedule an appointment for you. Some specialist offices require the patient to be directly involved.
In those instances, we fax the referral to the specialist's office with all pertinent notes, labs, and imaging. Once the specialist has reviewed the notes, they will contact you directly to schedule an appointment.
We will inform you that the referral is on its way and to expect a call from their office, and we'll ask you to let us know if you do not hear from them within the allotted timeframe, which varies by group. Once the appointment is scheduled, our normal follow-up process takes over.
Take Advantage: Coordination of Specialist Care at PartnerMD
The value of coordination of specialist care at PartnerMD is that it's one less hassle for you to handle. Here are a few situations where our members really find value in this service:
You have a complex medical issue that requires making and tracking several appointments.
You are a caregiver for an elderly loved one and are responsible for making and organizing their appointments.
You have a busy life with a demanding job and a few kiddos to chase around and just don't have time for it.
Trying to navigate the world of specialist appointments for yourself or a loved one is one chore no one finds enjoyable. You don't have time for that. That's why we include this benefit as part of your membership at PartnerMD.
Ready to join PartnerMD? Have a few more questions? Fill out this form and one of our membership experts will reach out soon.