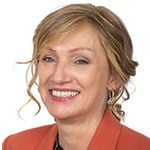 Choosing the Right Concierge Medicine Physician
Choosing the right concierge medicine physician can be challenging, particularly as more physicians embrace this practice style. Here are a few factors to consider when you look for your new physician.
Commitment to Concierge Medicine Principles
Concierge medicine may mean different things to different people. The level of resources provided and customer service standards for a concierge practice can vary based on the size of the practice group, the number of patients a physician sees and the driving principles of their organization.
Some concierge physicians work independently or under the name of a larger organization. These physicians can often set their own standards, and those standards can vary from practice to practice.
Other concierge physicians practice with a larger organization that provides a deeper level of physician and patient support with clear patient care and customer service standards. PartnerMD physicians practice under this type of model. We ensure our physicians have the support needed so they can spend more time focusing on patients and less time on day-to-day operations. We also make sure they understand the PartnerMD standard – to provide the highest level of care and customer service possible – and to keep the promises we make to our members. New physicians work with experienced physician mentors and receive training in PartnerMD's corporate office.
When considering a concierge physician, ask about their practice model and make sure it falls in line with your medical wants and needs.
Meet the Physician
Before you choose a concierge medicine physician, ask yourself: "Is this someone I trust to be my medical quarterback?" Although meeting with the physician before joining is encouraged, it's not required. If a trusted friend or relative recommended a physician, you might not feel that it's necessary to meet the physician in advance. The decision is entirely up to you.
PartnerMD invites prospective members to tour the facility, meet the wellness team and spend 30 minutes with the physician before making a decision. Having the opportunity to meet the physician face-to-face can help you determine if you'll be able to build a strong patient-physician relationship, which plays a significant role in your health care.
Amenities
Not all concierge medical practices offer the same amenities. Make a list of the services you're looking for in your health care partner. If you're not sure what services are most important to you, consider these questions:
Do want someone you can call when faced with a medical emergency at night and on the weekends? If so, having 24/7 access to physicians may be important to you.
Do you have a medical condition that requires specialist care? If so, you may want a concierge physician who can help you schedule specialist appointments and help coordinate care.
Do you want to focus on preventing illness or living a healthier lifestyle? If so, you should ask potential physicians about their wellness offerings and preventative testing.
Do you travel a lot? If so, having a physician who offers phone consultations or is part of a larger group of physicians might be a key amenity.
The list can go on. Think about your lifestyle, current health situation, frustrations with the care or service you're receiving today, and health goals. And then think about what services and amenities would make your life easier.
Choose Wisely
As a concierge medicine patient, you'll have the opportunity to develop a strong relationship with your physician based on communication and trust. Since concierge medicine physicians not only treat illnesses but also practice preventative medicine, you'll enjoy a level of care that you never imagined was possible. By keeping the items above in mind, you'll ensure that the concierge physician you choose is the best choice for you.
Download our eBook to learn more about concierge medicine and how it can help with your overall health and wellness.