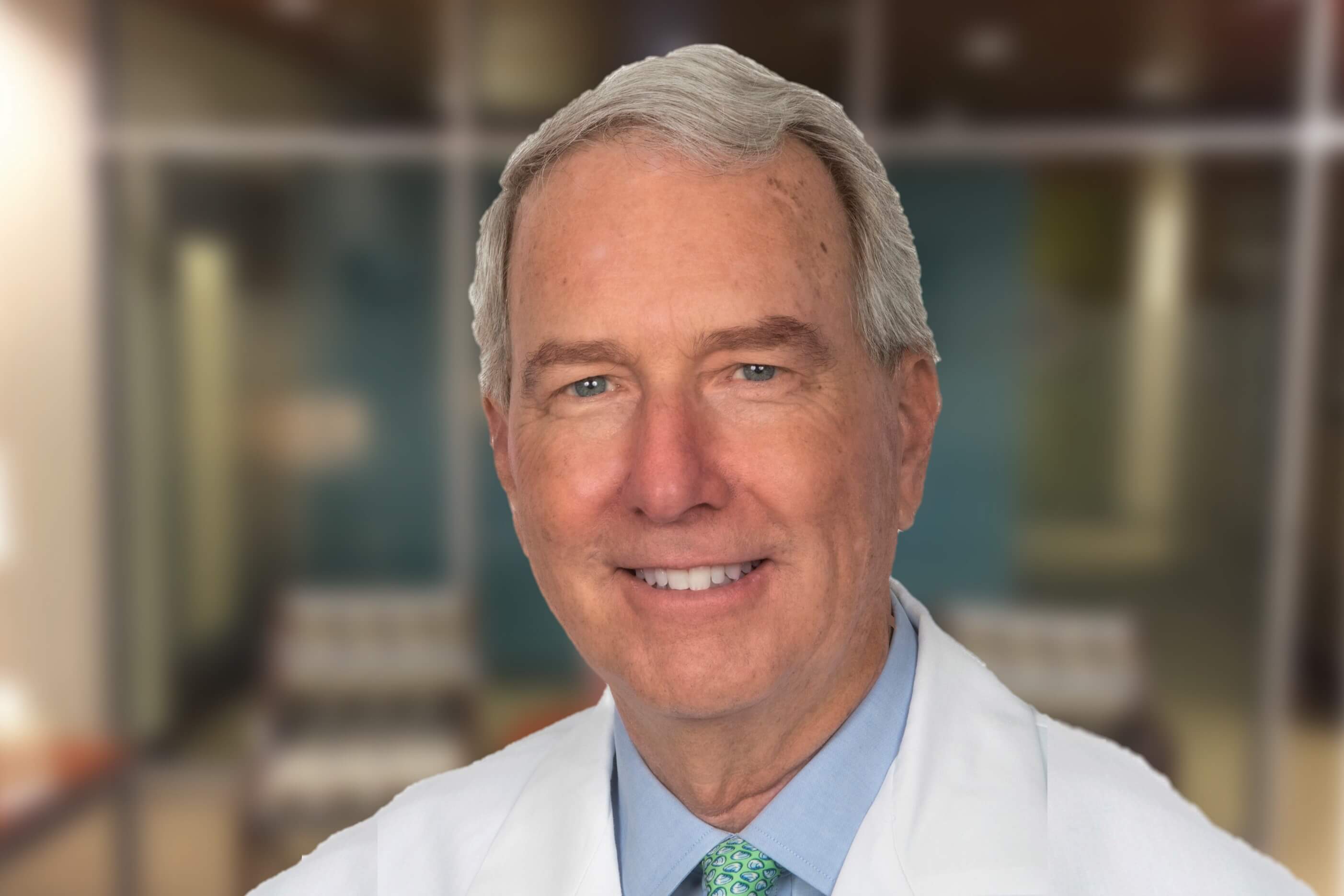 What's the Difference Between Family Medicine and Internal Medicine?
Finding a new primary care physician can be confusing. No matter the reason why you're looking for a new PCP, there are several questions to consider.
Those are just a few of the questions you might ask yourself. Today, let's tackle the last one.
You're not sure whether family medicine or internal medicine is the right fit. What's the difference?
At PartnerMD, we employ both family medicine physicians and internal medicine physicians, sometimes known as internists.
The first thing to understand is that both family medicine and internal medicine physicians are highly qualified. Each is a specialty within the primary care field. If we're being honest, you can probably get the care you need from either.
But it's a common question. Some people prefer one over the other, while others don't, and that's ok. Let's break down the difference between family medicine and internal medicine for patients.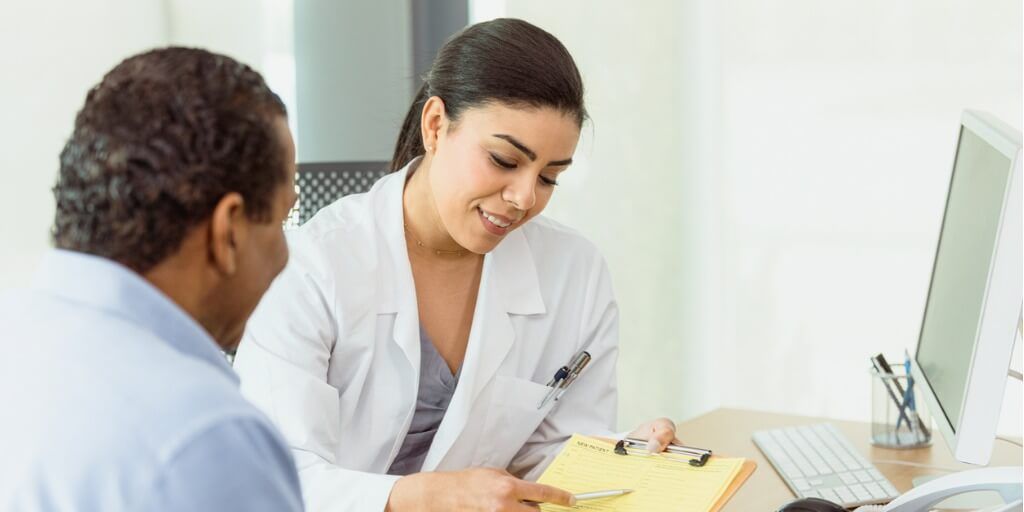 3 Differences Between Family Medicine and Internal Medicine
In the rest of this blog, we'll detail the three main differences between family medicine doctors and internal medicine doctors, and how that may (or may not) affect the care you receive. We'll cover differences in:
The age of patients each specialty sees
The training requirements for both during residency
The general philosophy and expertise of each
Let's dive in.
1. Family Medicine vs. Internal Medicine: Age Range of Patients
This is the simplest difference between the two. Family medicine physicians treat patients of all ages, often from birth to death. Some family doctors won't see patients until they complete childhood vaccinations, usually around age 5 or 6, but generally, they will see most children.
Internal medicine physicians only treat adults. They can treat younger patients if they wish, but that requires additional training. Generally, most internists see patients 18 and older.
As you can imagine, that means there can be quite a bit of overlap. Anyone 18 and older can see either a family physician or an internal medicine physician.
According to the American College of Physicians, a general estimate is that "a typical family medicine practice might see 10% to 15% children, meaning that 85% to 90% of patients will be adults, the same population seen by internists."
If you're 18 and older, you can choose either and feel comfortable that your physician is more than able to take care of you. Why? Because of their education, training, and expertise.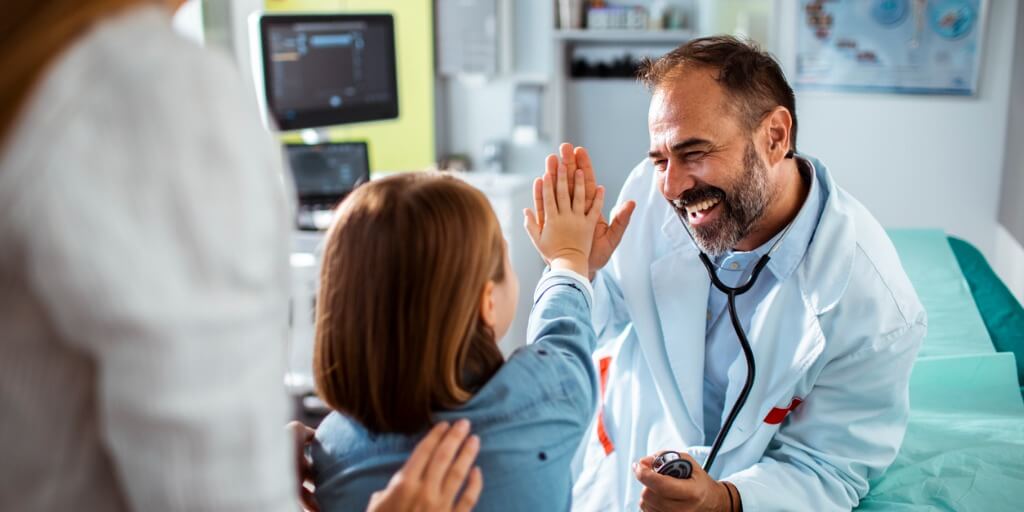 2. Family Medicine vs. Internal Medicine: Training During Residency
During medical school, every soon-to-be physician has a choice to make. For those who would like to become a primary care physician, the choice is often between family medicine and internal medicine. The main difference in education and training between the two comes in the residency stage.
Both family medicine and internal medicine physicians are required to complete a three-year residency program. One common difference is that because internists treat adults only and are educated in complex conditions, internists spend more time practicing in a hospitalized setting.
Typically, internists are required to spend at least one year in a hospital while family practice doctors are required to spend at least six months. Sometimes family physicians will match internists and spend one year in the "in-patient" setting (i.e., a hospital) vs. an out-patient setting (i.e., a doctor's office).
Another difference is the specific specialties they receive training in.
Family medicine physicians receive training in pediatrics, OBGYN, geriatrics, musculoskeletal medicine, behavioral health, common skin diseases, population health, and more.
Internists receive dedicated training in adult-specific subspecialties like endocrinology, rheumatology, infectious diseases, neurology, dermatology, palliative medicine, geriatrics, rehabilitation medicine, and more.
Whether it's a dedicated family medicine or an internal medicine curriculum, it's all knowledge commonly needed by PCPs. Both disciplines create highly educated physicians.
3. Family Medicine vs. Internal Medicine: Philosophy & Expertise
In general, there can be a difference in the philosophy and expertise of a family medicine physician vs. an internal medicine physician based on their education and training.
Family medicine education is broader in nature, giving family docs knowledge of a wide range of medical issues they can handle. They tend to focus on acute, chronic, and wellness care and continuity of care.
This is what makes them excellent primary care physicians. They are adept at handling anything from the 6 to 8 colds that children average each year to the variety of issues facing the geriatric population.
Family physicians are also very good at coordinating care among different specialists and subspecialists. With their broad range of expertise across numerous areas, they can take in information from multiple specialists and help patients "see the whole picture."
By focusing on adults, internists develop expertise in diseases and conditions that commonly affect adults. For obvious reasons, this is what makes them excellent primary care physicians as well.
As we all know, getting old is complicated and internists are well-trained in recognizing and treating a variety of adult medical issues, especially complex ones. They are also adept at helping patients manage transitions from in-patient (hospitals) to outpatient settings.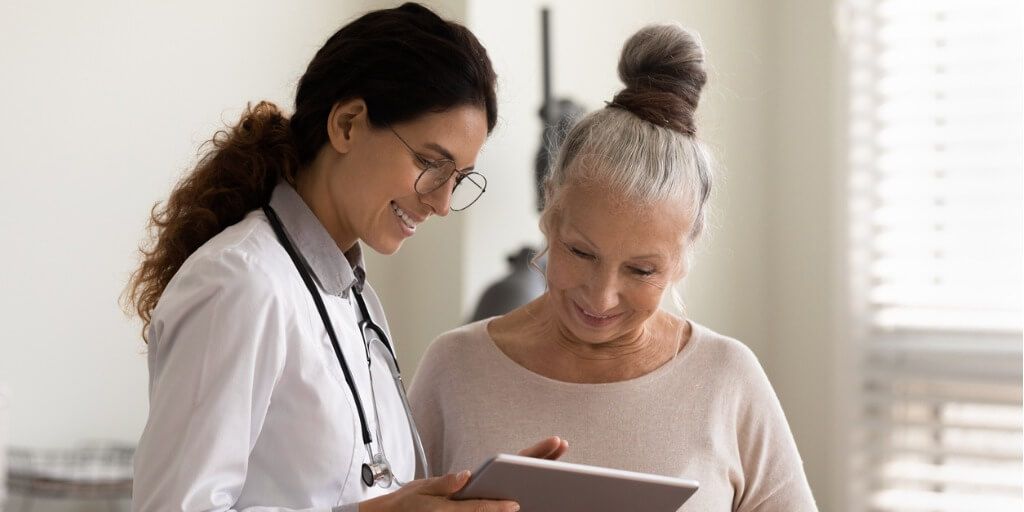 Family Medicine vs. Internal Medicine: Is there a right choice?
No, there is no right choice for everyone. It depends on your preference. While the training and expertise may vary, that doesn't necessarily mean one is better for a certain person than the other.
For instance, while family medicine physicians are known to work extremely well with specialists and subspecialists, internal medicine physicians can capably do that as well.
And while internists are highly regarded for their ability to manage complex medical situations, that doesn't mean a family doc wouldn't be able to handle that either.
As we said earlier, both family medicine physicians and internal medicine physicians are highly qualified and highly knowledgeable healthcare professionals.
Our advice? The most important thing is to find someone you truly trust and with who you can establish a relationship with. Doctors do their best work when they have the most information possible. That's true of family medicine docs and internists.
So if you don't trust your physician enough to tell them everything – the good and the bad – then you're not going to get the best care possible, whether they're a family doctor or an internist.
And if you can't see them in a timely manner or they don't have time to return your calls or messages – common problems with the traditional primary care system – then you're also unlikely to get the care you need, regardless of their specialty.
Find the right primary care physician for you.
We'd encourage you to keep an open mind about internal medicine physicians and family medicine physicians. If you've spent years trying to find the right internist, there might be an excellent relationship lurking out there with a family medicine doc. Or vice versa.
The important thing is to find the right fit for you. That includes primary care models. Are you happy with the traditional primary care model?
Would you consider an alternative primary care model – concierge medicine, direct pay primary care, or maybe even an online-only physician?
And that includes also finding the right physician, beyond just the model. At PartnerMD, we do concierge medicine. We'd be glad to help you find the right concierge doctor for you.
Interested in learning more about concierge medicine? Download our Understanding Concierge Medicine ebook here.