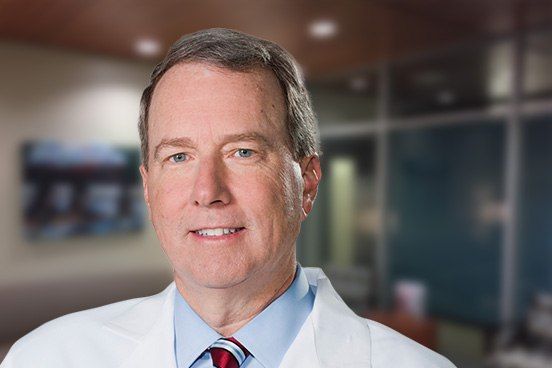 What's The Difference Between A Traditional Primary Care Doctor And A Concierge Primary Care Doctor?
As a concierge doctor, people frequently ask me about how what I do is different from their regular primary care physician. And it's a good question. Nearly 20 years have passed since the first concierge medicine practices opened and it's still not a well-known or understood concept in healthcare.
Let me start by saying that the difference is not in the doctor. Primary care doctors, regardless of the type of practice, are typically family or internal medicine physicians and can be either medical doctors or doctors of osteopathy. Within both traditional and concierge practices, you'll find capable doctors who strive to provide the best possible care to their patients.
Here's the biggest difference between a traditional primary care doctor and a concierge medicine doctor: the environment in which those primary care physicians practice.
In exchange for a membership fee, a concierge practice is able to see fewer patients and increase the amount of time with each patient. The result is greater access to the physician and more personal, prevention-focused care for the patient.
Traditional Primary Care
A traditional primary care practice is what most people are familiar with. Most often, if you're choosing a new doctor, you'll check your health insurance provider's website to find a doctor who is in your network, accepting new patients, and an office that's convenient to work or home. You may even ask you friends for recommendations.
Then, you wait until you're sick to make your first appointment. Unfortunately, that's often just the beginning of the waiting. The average American spends 2 weeks waiting for a doctor's appointment, 40 minutes waiting in a lobby, and 20 minutes waiting in an exam room. Then, only 7 minutes with the physician.
Even if you've seen the same doctor for years, a 7-minute appointment doesn't leave much time to understand the symptoms within the context of the individual. And without this context, it could potentially be more difficult for the doctor to effectively diagnose, treat, or prevent illness.
How PCPs Spend Their Days
As mentioned in the outset, concierge medical practices charge a fee to join. In exchange the doctors see fewer patients. By how much? A lot.
The typical PCP has a patient roster of at least 2,500 to 3,000, and sees up to 40 patients a day. By contrast, a concierge physician has a roster of 300 to 600 patients and sees usually 6 to 10 per day.
This doesn't mean that concierge doctors work any less. In fact, we spend about the same number of working hours (possibly more thanks to being on call at night and on the weekends), it's just parceled out differently. Instead of fast-paced appointments and associated paperwork, concierge doctors have more time allocated for meaningful patient interaction.
All appointments start with a 30-minute window. Between appointments, I respond to patient calls and emails. And in addition to my regular paperwork, I have time to follow up with patients, read incoming reports from specialists and other providers for my patients or to research the latest medical advancements.
What This Means for Patients
Despite common frustrations with the primary care experience, many people don't know an alternative exists in concierge medicine. With a smaller patient roster and more attention from their primary care provider, the patient experience improves, sometimes dramatically. Here's what you can expect from a concierge doctor.
Choosing the Right Doctor for You
With a strong patient-physician relationship at the center of the concierge medicine model, it's important to choose the right physician for you. Most concierge practices offer a free consultation that allows you and your prospective doctor to get to know one another and confirm that there's a personality and philosophical fit. You'll also need to confirm that the practice takes your insurance. PartnerMD accepts nearly every health insurance available, including Tricare and Medicare.
Less Time Waiting
Concierge practices can see you sooner for standard appointments, and within 24 to 48 hours for sick visits. Appointments at PartnerMD are guaranteed to start on time. We also strive for same-day response to questions to your physician or nurse. More often than not, we try to resolve your issue without an office visit to reduce interruption to your schedule (this can save costs in addition to time because we do not bill for calls).
More Access to Your Doctor
In addition to longer appointments that are easier to secure, concierge doctors are more accessible than traditional primary care physicians. PartnerMD offers direct access to your physician with 24/7/365 access to physician care.
Better Communication
More time with and more access to your physician results in better communication. Whether it's ensuring that all your questions are answered during an appointment or when more questions pop up afterwards, concierge doctors have the time to respond thoroughly. They also have time to coordinate care and communication between specialists and other providers.
Focus on Prevention
Most of the time your first visit with a concierge doctor is not a sick visit. Instead, it's a get-to-know-you visit. Your concierge doctor will review your family and medical history, including medications, get to know you and your lifestyle, and understand your goals for health and wellbeing. This allows your new concierge doctor to put any current or future symptoms within the context of you as an individual and to create a personalized plan to prevent disease, illness, or injury for a lifetime of health.
Annual Physicals
You annual physical may cover the same basic tests and screenings, the difference a concierge doctor makes is two-fold. In a traditional practice, it's more common to log into a portal to see the results of your blood test without any context or explanation. At the minimum, a concierge doctor has time to go over your results in detail and what they mean for you. Further, because your physician has a detailed understanding of your health, family history and any areas of concerns, they may recommend personalized tests and screenings each year to gain deeper insights into your current health and future risk.
To Recap
I enjoy the opportunity to practice medicine at a slower pace and really get to know the patients who depend on me for their care. The concierge medicine model makes this possible. But truly, the major difference between a traditional primary care doctor and a concierge primary care doctor, is less about the doctor and more about the patient experience.
For patients that are frustrated by the all-too-common healthcare experience of waiting for long periods to time to spend a very short amount of time with a physician, concierge medicine is a welcome alternative (and often more affordable than expected).
To find out more about the PartnerMD approach to concierge medicine, dig deeper into our website to see the benefits of membership, discover our wellness program, or see pricing and insurance information.