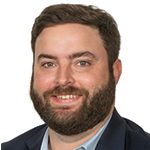 Wellness Gift Guide 2019
The holiday season is quickly approaching. In addition to tacky sweaters, cold weather, and maybe a little too much food, it also means it's time to figure out gifts for your loved ones.
Are you searching everywhere for the right gift for your health-focused love one? Or maybe you want to give someone a subtle nudge in the right (i.e. healthier) direction?
You're in luck. PartnerMD's certified health coaches put together a list of the best wellness gifts for the 2019 holiday season.
We created an Amazon List with most of these items in one easy place. Some, such as the subscription services, are only available through their respective websites. Click the link below to see our Amazon list and read on for our take on the best gifts for healthy people in 2019.
Amazon: PartnerMD Wellness Gift Guide 2019
BEST FITNESS GIFTS 2019
Yoga Tune Up Balls + "The Roll Model" by Jill Miller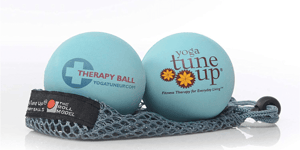 These tune-up balls are myofascial release balls. Using them makes it feel like you're getting a deep tissue massage, and they help you get more out of a stretch. Perfect for yoga lovers, these tune-up balls can also come with a book — "The Roll Model" — with instructional tips and rolling routines to get started.
Fitness Trackers: Apple Watch or Fitbit
Once again, fitness trackers are a popular option this year. There are many companies out there producing quality fitness trackers, including the Fitbit and the Apple Watch. Most will offer similar features, so it might come down to personal preference or simply cost.
The Apple Watch is essentially a phone on your wrist, complete with phone calling and texting features, so it might be more difficult to disconnect a bit while exercising.
We've linked the Fitbit and Apple Watch above, but if you're looking for other options, click the link below.
BEST FOOD AND DIET GIFTS FOR 2019
Clean Eating Recipe Books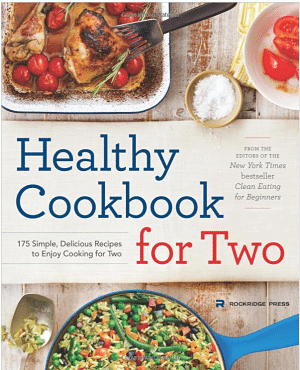 Eating clean is a goal for many people as the New Year approaches. Figuring out how to prepare clean home-cooked meals is a big challenge. Luckily, there are plenty of clean eating cookbooks available that can be a great gift for someone focused on healthy home eating. Here are a few ideas:
For five more options, check out this list of The 8 Best Healthy Cookbooks of 2019.
Blenders for Smoothies and Juices
Smoothies and juices are a popular choice for health and wellness-minded individuals everywhere. They are a tasty way to infuse more fruits, vegetables, and vitamins into a diet, particularly for someone who is constantly on the go. A high-quality blender, such as the Ninja Fit or Vitamix E310, can make it happen quickly.
BPA-Free Meal Prep Containers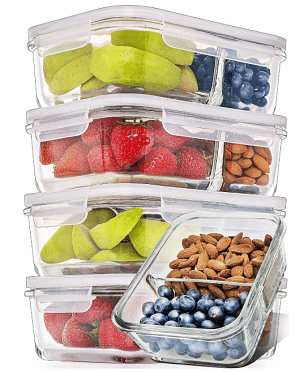 Meal prepping is a great way to eat healthy at work or school. It also helps to save money. The best meal prep containers are BPA-free, which means the container does not contain Bisphenol-A, an estrogen-imitating chemical.
BPA has been shown to have negative health effects. It has been removed from things such as baby bottles and sippy cups, but it remains common in other food packaging.
How can you tell if a container contains BPA? Look for recycle numbers on the bottom with the number 3 or 7.
Herbal Tea Gift Box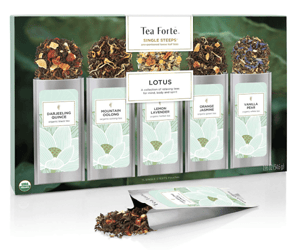 Herbal tea can provide numerous health benefits thanks to its antioxidants and vitamins. It can help relieve stress, reduce pain, and fight infections. The market for herbal tea is crowded right now, so it can be difficult to know what to pick. If you're looking for a gift for a tea lover in your life, try one of these sample packs from Tea Forte.
And if you're looking for other tea options besides herbal tea, click below.
Instant Pot
Cooking a healthy meal at home can be daunting, particularly with a full family to feed. Many people just don't have the time to spend hours in the kitchen preparing food every night.
Enter the Instant Pot (and others just like it). These pressure cookers have exploded in popularity in recent years and can speed up the cooking process by up to 10 times. They use less energy to do it, too. This is a great fit for a busy family that loves a home-cooked meal but just needs to get food on the table as quick as possible.
Bonus: Consider pairing it with a clean eating instant pot cookbook.
Best Healthy Subscription Services
Subscription services have taken over in the last few years, offering door-to-door delivery for just about any product you could imagine.
There are plenty of options for fitness gurus and clean eaters. Below are two options, but if you find yourself still searching for the perfect fit, try this list of The 90 Best Monthly Subscription Boxes for a Healthy Lifestyle.
Sun Basket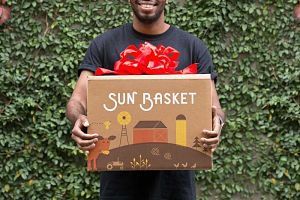 Sun Basket is one of many meal delivery services like Blue Apron and Hello Fresh. The difference with Sun Basket is its focus on diet-specific options.
Subscribers can choose from numerous diet options – paleo, gluten-free, vegetarian, etc. – and Sun Basket will deliver the ingredients and instructions right to the front door. The menu changes constantly, so subscribers are never left eating the same thing over and over.
This is a great option for someone on a new diet that might be unsure of what to buy at the grocery store.
Visit their website here.
FabFitFun Box
FabFitFun is a subscription service that delivers beauty, fashion, fitness, and lifestyle products straight to your doorstep. Deliveries are made four times per year (once per season) and payment can be made per delivery or annually.
Each box contains Products in the box range from trendy scarves and handbags to travel yoga mats and blow dryers to facial cleansers and wine glasses.
Visit their website here.
Give the Gift of PartnerMD
And finally, of course we always recommend a gift membership to PartnerMD and advanced physicals. Give the gift of health and get peace of mind that your loved ones are receiving the most advanced and personal care. Through December 31, members receive incredible savings on gift memberships. Click here for details.