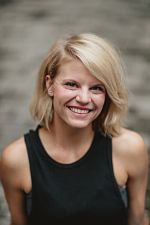 Five Go-To Healthy Meals Everyone Will Love
Let's face it. Meal prepping is a pain. But if weight loss or taking a proactive approach to your health is a goal of yours, then there's no way of getting around it. Thankfully there are recipes out there that not only take very little time to prepare, but are also delicious and satisfying.We asked our certified health coaches at PartnerMD to weigh in on their favorite go-to meals that keep them fit. They've shared with us a sample of some of the kinds of recipes they love and recommend that their clients eat to stay healthy. Here are five of their favorite healthy meals that you'll be sure to love.
Loaded Sweet Potato
Not all carbs are bad. Sweet potatoes are a great way to eat "good carbs" that are jam packed with healthy nutrients. Our favorite way to eat these are by loading them up with some veggies and protein. This makes for a hearty and satisfying meal! Here's what you'll need:
1 pre-cooked sweet potato

1 tbsp butter

Handful of spinach

½ cup of grilled or shredded chicken

Optional: Pinch of salt and pepper
Preparation instructions: Bring a pre-cooked sweet potato or quickly microwave one by piercing the sweet potatoes all over with a fork and microwaving it on high for 8-10 minutes. Once you have your cooked sweet potato add a tablespoon of butter for flavor, a handful of spinach, and chicken prepared to your liking (either grilled or shredded). To add a little more flavor you can add a pinch of salt and pepper, but this is optional.
Quinoa Salad
This salad will take a little more time to prepare, but the results are worth it! To minimize prep time for a lunch in the office, prepare the quinoa the night before. Once that's done, the rest is done in a jiffy. Here's what you'll need:
Makes Up to 4-5 Servings (perfect for leftovers)
2 cups cooked quinoa

1 can drained and rinsed black beans

Handful of fresh, shredded cilantro.

Juice of half a lime

Pinch of salt, cumin, and chili powder

Optional: 1 cup diced mango
Preparation instructions: The night before you plan on eating this meal, cook 2 cups of quinoa. Similar to the way you prepare rice you'll need 2 cups of water for each cup of quinoa. You'll bring liquid and quinoa to a boil and reduce heat to a simmer and cover for about 10-15 minutes. From there in another bowl add 1 can of drained and rinsed black beans, add a handful of fresh shredded cilantro, juice of half a lime, and a pinch of salt, cumin and chili powder. Stir to combine all ingredients. For an added twist add 1 cup of diced mango. Enjoy!
Lentil Salad
There are so many reasons to love lentils. They're quick and easy to make, filling, and great if you want to make a frugal meal. Did we also mention they're delicious? But as health experts we especially love lentils because they're full of nutrients like veggie protein, fiber, vitamin B1 and iron. So let's get to making our nutritious lentil salad! Here's what you'll need:
Makes Up to 4-5 Servings (perfect for leftovers)
2 cups cooked lentils

2 cups of diced roasted sweet potatoes

2 cups shredded kale

Optional: Slices of avocado and a dollop of hummus
Preparation instructions: Lentils can be cooked fairly quickly. First, you'll need to bring 3 cups of water to a boil for every cup of dry lentils. Once you're at a boil cover the pan, reduce the heat to a simmer and leave these on the stovetop for about 15-20 minutes. The lentils will plump up significantly.
The most time consuming part of this meal will be roasting the sweet potatoes so if you can prepare these earlier you may want to. To roast sweet potatoes you'll peel and chop up your sweet potatoes, bring your oven to 400 degrees and let them cook for about 30 minutes.
Once you have your lentils and sweet potatoes prepared you'll stir those two ingredients together along with 2 cups of shredded kale. For an added punch of flavor add slices of avocado and a dollop of hummus.
Turkey and Hummus Wrap or Sandwich
This wrap or sandwich is always a hit for when you're in a pinch for time and want to stay healthy. This meal boasts healthy carbs, veggies and meat and legume based protein. Make this meal in a snap with the following ingredients:
Turkey slices

1 tbsp Hummus

Matchstick carrots

Tomato slices

Sprouts

Sliced bell peppers

Spinach

Whole grain bread or wrap (use Joseph's Flatbread to make it low-carb)
Preparation instructions: Using your bread or wrap add all ingredients and enjoy!
Shrimp Cobb Salad
Need another quick meal you can prepare in no time at all? Try the shrimp cobb salad which takes about ten minutes to prepare when you buy pre-cooked and peeled shrimp. This low-calorie and vitamin dense salad is one you're sure to enjoy. Here's what you'll need:
3 cups chopped hearts of romaine

5 grape or cherry tomatoes

1 hardboiled egg

1/4 cup sliced cucumber

5 cooked peeled shrimp, (31-40 per pound)

Freshly ground pepper, to taste

2 tablespoons light blue cheese dressing
Preparation instructions: If you already have a hard-boiled egg on hand, congrats you can go onto the next step of just combining all these ingredients and enjoying your salad. If not, take an egg and
So there you have it. Five quick and easy meals that are healthy and even recommended by health and wellness experts. Try these out for a quick lunch or even a small and satisfying dinner. Taking even the smallest steps of preparing healthier meals can lead to even bigger strides toward a healthy lifestyle. Just getting started is half the battle!
Interested in more quick and healthy recipes? Check out these healthy 30 minute recipes!
Download our eBook to learn how to improve your overall health and wellness: