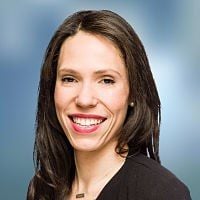 How Much Does an Executive Physical Cost?
Caught between the demands of a busy business and a bustling personal life, executives often have difficulty prioritizing their health until minor bothers become major problems. For the modern executive, preventative health care is an important factor in being able to balance their busy schedules with their health and get ahead of problems to avoid long-term health costs.
An effective way to take an actionable, preventative approach is to consider an executive physical with a physician. Completing multiple diagnostic tests in one session allows busy executives to quickly get a comprehensive look at their health and begin working toward solutions to any issues. But is an executive physical right for you?
Though the specific programs and costs vary depending on the provider, here's a brief overview of what you can expect:
How Much Do Executive Physicals Cost?
The cost of an executive physical is best considered as an investment. An executive physical is an opportunity for a patient and their physician to work together to make health improvements that will allow the patient to spend more time being productive without the issues that can arise from preventable disease and illness.
Executive physical programs are typically billed directly to the individual or company, and not processed through insurance. Payment is collected at the time of service or billed to your company directly, and typically ranged from $1000-$4000, depending on the level of comprehensiveness. Many companies also offer reimbursement programs for executive health and concierge medicine.
The costs of an executive physical can often depend on the types of testing and screening involved. For instance, EKGs, stress tests, and a number of wellness components are available and can take more time to complete. The amount of time you spend in the office is directly related to the amount of testing you receive. Physicals can range anywhere from an hour and a half all the way up to a full day.
It's difficult to place an exact ROI of an executive physical in dollars and cents, but the ramifications to an executive's long-term health are clear: Every dollar an executive spends proactively avoiding health care costs saves them many dollars attempting to repair larger issues that could develop.
Interested in working with a concierge doctor more often? Learn more about concierge medicine costs.
Do Executive Physicals Vary By Provider?
The cost and services will vary by provider but there are a few general principles that extend to most engagements. Though many executive health programs can be completed during a single day, some components of the overall process may need to be completed over the course of multiple days. Some may even involve travel depending on an executive's proximity to the necessary facilities, which can also play a role in the total cost.
Overall, an executive physical will save time and relieve the pressure and stress of scheduling that a busy executive might normally face with multiple appointments. The luxury of being able to obtain a comprehensive look at your health while only having to schedule a single appointment is priceless.
To learn more about the benefits of an executive physical, download our free eBook: