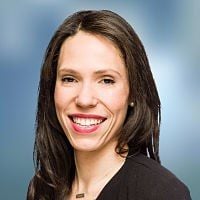 The Best Kept Secrets of Executive Health Programs at Top Ranked US Companies
As a leader in human resources, you likely already know the so-called "Best Places to Work" are providing executive health programs to boost retention, improve health, and lower business risk.
But you might not know the best kept secrets of executive health programs at top ranked U.S. companies. With an improved economy these offerings are booming—and changing. Are you keeping up?
Get the scoop below...
The executive health packages are tiered.
Yes, the leadership team gets the platinum, all-inclusive executive health package. But an organization has many valuable individuals, right? Being able to offer tiered packages gives an organization the ability to provide this benefit to a wider population, including managers and supervisors. Plus, key players who may not manage or lead at all, but are critical to your operations.
So the executive leadership might receive the full package with an executive physical and concierge medicine membership. Other executives might get a slimmed down version with a less comprehensive physical. And still others might get a discount only. This allows the company to provide a wider range to more of its top talent.
Here's the real secret, though: Not all executive health providers offer tiered programs. (And most hospitals definitely don't do this.) Make sure your provider doesn't offer just one "flavor" of executive health. They have to value the benefit to value that you are providing it.
The physicals are customized each year.
A person's health is dynamic—it changes. Even more so in the hectic, high-stress life of a senior executive. As such, the most successful executive health programs customize the executives' physicals year-to-year, meeting people where they currently are on their health journey.
For example, at PartnerMD, we might focus on stress management with an executive experiencing high blood pressure and insomnia. The following year, however, we might focus on the executive's brain health because of concerns regarding a relative who developed dementia later in life. With this level of customization, the executive will get much more out of the experience each year. And remember: they have to value the benefit to value that you are providing it.
Here's the real secret, though: Again, not all programs offer this level of customization. A one-size-fits-all approach can work for some areas of life, but not when it comes to people's health.
Having the same physical every year can degrade the perceived value since it might lead your top talent to think "What changes in a year? Big deal! These are all the same tests and same questions I got last time." This way of thinking could ultimately lead to reduced participation in the program, which would mean wasted dollars.
The program is easy for executives to participate in and easy for HR to manage.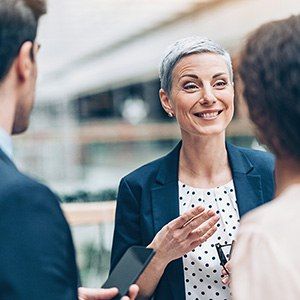 Your busy senior executives don't need one more thing to do. If the company offers—or requires—an executive physical, the process should be efficient every step of the way.
From a service perspective, this means that it's essentially effortless for the executive to schedule his or her physical. The time and location are convenient. And the experience itself is befitting of someone leading a top-ranked company with limited time, meaning the entire physical (minus lab work) should happen over the course of one day, not multiple days.
When it comes to billing, your executives should NEVER be troubled with any of this. They should never receive a bill under any circumstances. The billing process should be streamlined—and it shouldn't fall on HR's shoulders either, since you already have a full plate.
The best executive health programs are turnkey for HR, easy for executives to participate in, and include physicals customized for each executive.
Here's the real secret, though: With other providers, especially hospital systems, the executive's physical could be spread out over two to three days, forcing the executive to stay in a hotel and possibly wait hours or days between tests. This is incredibly inefficient. Not to mention many other providers often leave HR holding the bag when it comes to billing and scheduling (not a good use of your time!).
PartnerMD coordinates all tests and services into a single day (minus blood drawing, which occurs two weeks prior for a more comprehensive discussion with the doctor on the day of). It's a long day, but an efficient one. We always provide a comfortable, connected, and private VIP lounge so the executive can still get some work done. And we make things easy for YOU on the backend. No hassles, no billing worries—we take care of everything.
Ready to take advantage of these secrets and put them to work in your company's executive health program? Let's talk. Request a free consultation regarding how to build your custom executive health program.
About the Author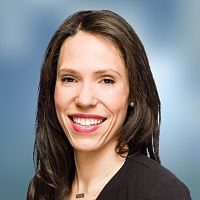 Alicia King is the Executive Health Program Manager for PartnerMD. In this role, she works with business leaders from entrepreneurs to Fortune 50 executives to provide a truly custom experience and a seamless day of health. She regularly assists companies in the development of premium, tiered executive health programs. Ms. King also works closely with Dr. David Pong, Medical Director, Executive Health and Wellness Programs, and the PartnerMD clinical team to ensure that all executive physicals deliver the most advanced testing available. She has 9 years of experience with PartnerMD and holds a bachelor of arts degree from Virginia Commonwealth University.