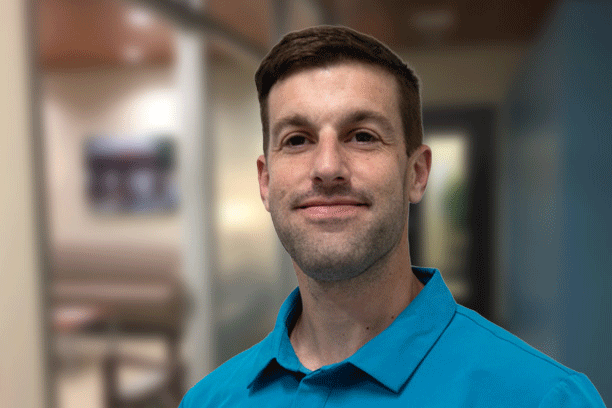 Cheese & Nutrition: Cognitive Health, Probiotics, Protein, and More
According to some estimates, there are more than 1,800 types of cheese. Because there are so many types, it really is sort of its own food group. In this video, Greenville health coach Aaron Benator discusses some nutritious aspects of cheese, including its effect on cognitive health and the presence of probiotics, different types of protein, and more.
Watch the video below and read on for a transcript.

Cheese is a really unique food group. Really kind of a its own food group, because there are so many different types of cheese. So many different health benefits that may come from consuming cheese.
Cheese & Cognitive Health
So first we'll talk about cognitive health. A recent research study came out in November of 2020, just several months ago, in the Journal of Alzheimer's Disease and our researchers from Iowa State University, the University of Iowa, and the University of Virginia looked at a group of British people and what they ate and they found a direct correlation between cheese consumption and reducing the risk of cognitive decline as they got older.
So cheese, now we can think that not only is it delicious (If you think cheese is delicious. A lot of us do.) But it might help us maintain a strong mind as we get older. So I thought that's a good thing to think about.
Probiotics in Cheese
The other thing that cheese has a lot of it is probiotics. Some cheeses are especially high in probiotics. These are blue cheeses cheddar, cheeses, parmesan reggiano. Cheeses from Italy. One of my favorite cheeses — gouda cheese.
We also want to think about natural foods that have been in our food system for a long time. We just know exactly what goes in them, whereas with probiotic supplements, of course, there are some issues with the what exactly strains are in the probiotics.

So anyway, when you're thinking about an easy thing that's tasty and full of protein and probiotics, you can think of cheese.
Protein in Cheese: Casein vs. Whey
Speaking of protein. Cheese is very high in protein and there are two types of protein in dairy milk. It's casein protein and whey protein. Casein is slow digesting. Most of milk is casein protein. And whey protein is fast digesting.
A lot of the hard cheeses will have a lot of casein protein proportionally. And a lot of the soft cheeses will have more whey protein. One of the best sources of whey protein is ricotta cheese and cottage cheese.
So when you're looking for a quick digesting source of protein, maybe right after you work out. If you're really looking for quick digesting protein, look to ricotta cheese and cottage cheese, or slow digesting protein look to the the more normal, hard cheeses.
Cheese & Vitamin K2
And the last thing that we'll talk about today is Vitamin K2. Vitamin K2 is a really important vitamin because it is used by us to take calcium out of the cardiovascular system, out of the arteries and the veins and the heart, and put the calcium in the bones.
That's a 30,000 foot view of it. It's very complicated, but we do want calcium for the bones to fight osteoporosis. And we do not want calcium in the heart or cardiovascular system because, of course, that causes heart disease.
Vitamin K2 can be found in cheese. One of the best cheeses to find Vitamin K2 in is aged gouda. Lots of cheeses have it, but gouda is kind of the standard, somewhat-easy-to-find cheese in American supermarkets.
Health Coaching at PartnerMD: Included in Membership
One-on-one access to our certified health coaches, including Aaron, is included in every PartnerMD membership. Are you determined to lose weight? Sleep better? Exercise more? Whatever your goal, our certified health coaches are trained to help.
Combine care from your concierge doctor with counsel from a health and wellness coach and do everything possible to protect your future self. Meet all of our health coaches here.