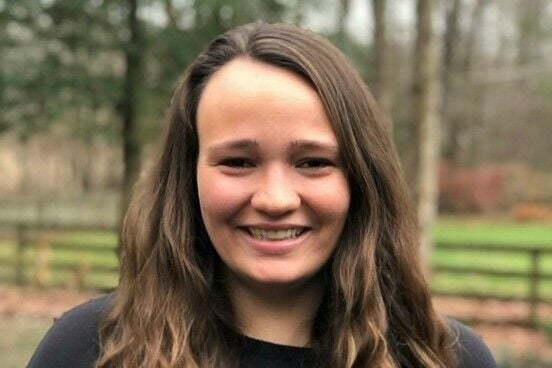 Low-Carb Options for Your Air Fryer
Air fryers work very similarly to how a convection oven does. It's a healthier way to get a crispy taste to your food, and they're popping up all over the place the last couple of years, so there are tons of options out there. Richmond health coach Sarah Brawley introduces a few simple options to get started using your air fryer.
Vegetables in the Air Fryer
The first thing is vegetables. You want to think your low carb vegetables, so things like brussel sprouts, cauliflower, and broccoli. You could even wash some kale up really well, sprinkle it with a little bit of sea salt, chop it up and stick it in there, and you got yourself some kale chips. Those are some great options for sides, for dinner or lunch, or even just a snack.
Meat and Fish in the Air Fryer
You also can do things like meat. Any sort of meat. You could do hamburgers, you could do chicken, you could do fish. Salmon's really good in the air fryer. I really liked that. And then you can also do things like making your own wings at home. So buy wings at the store, pick the sauce that you like )make sure it is low carb), or you can make your own sauce at home. Stick it in the air fryer, and you got yourself some wings for a weeknight.
Appetizers in the Air Fryer
Some other things that you could do with the air fryer is prepare some appetizers for at home, or if you're going to go to a social distance gathering. Some great appetizers would be things like taking avocado and wrapping it in some bacon and sticking it into the air fryer. Another one that's really good is taking some asparagus and also wrapping it in some bacon and sticking it into the air fryer.

If you guys have any recipes that you really enjoy with your air fryer at home, please comment in the post below. We love to hear from you and hear what you're enjoying at home and that way you're able to share with others.
Health Coaching at PartnerMD: Included in Membership
One-on-one access to our certified health coaches, including Sarah, is included in every PartnerMD membership. Are you determined to lose weight? Sleep better? Exercise more? Whatever your goal, our certified health coaches are trained to help.
Combine care from your concierge doctor with counsel from a health and wellness coach and do everything possible to protect your future self. Meet all of our health coaches here.